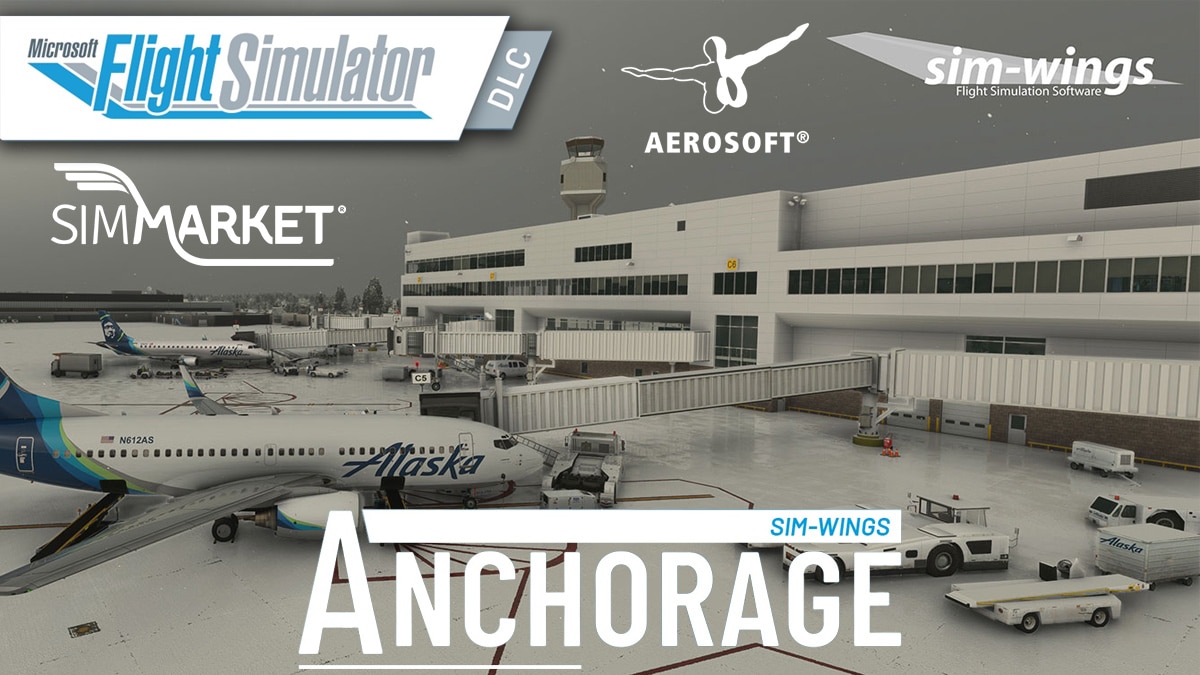 June 08th edit : official trailer released
Perfect to start or to receive your international flight from and to Alaska in MSFS ! The big airport of Anchorage PANC is available in store, thanks to Sim-Wings and Aerosoft.
Their buildings have lots of details both outside and inside, with numerous airport objects and vehicles on the apron. The taxiways have accurate markings and signage, and the terrain profile are also accurately reproduced. Grab your copy at simMarket.