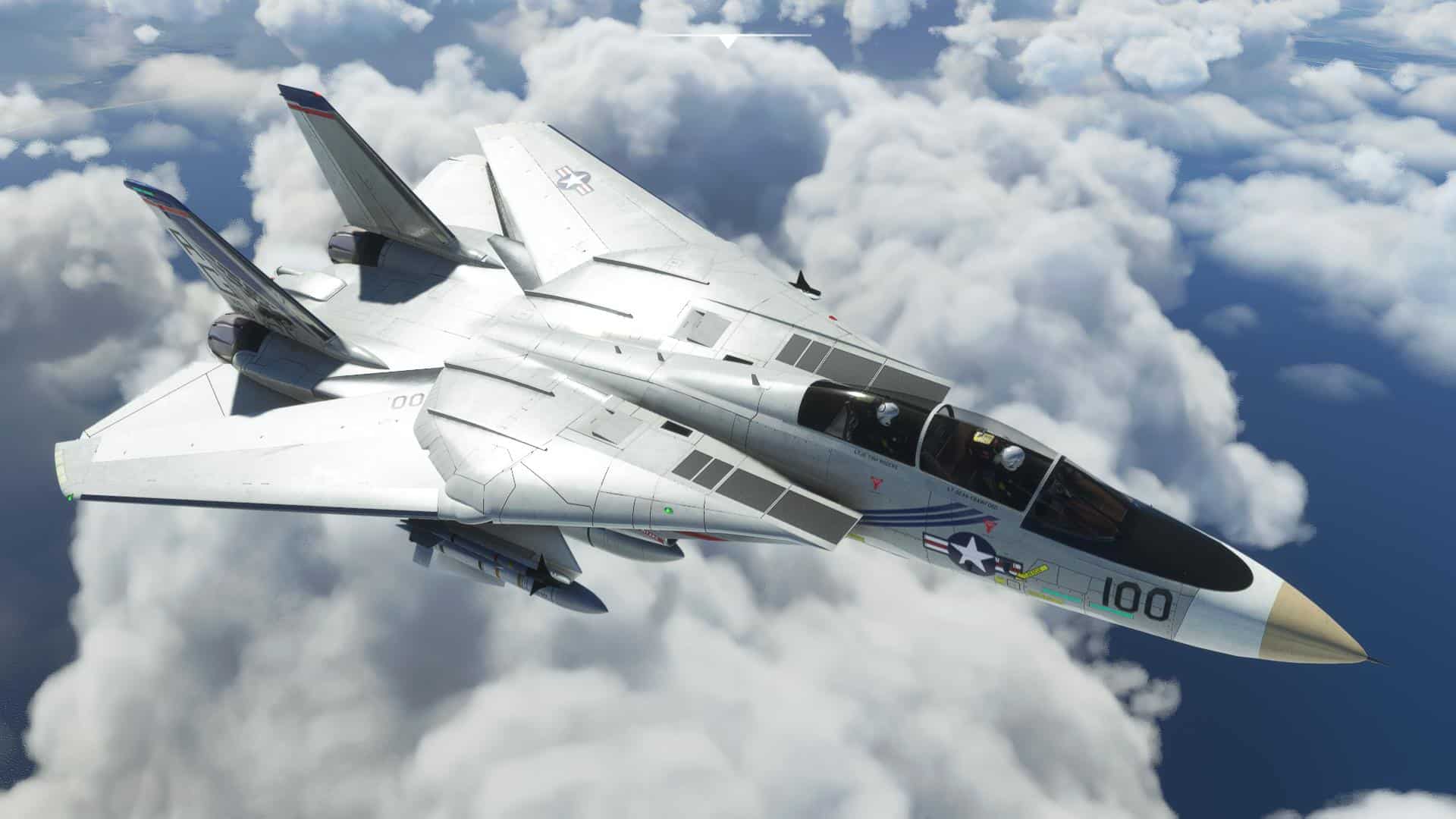 The British publisher Just Flight notified all their registered customers of two interesting updates, respectively uploaded for the DC Designs F-14 A/B Tomcat MSFS and for the Luftwaffe Jet Age MSFS. Both files are ready for download at simMarket in your user account.
We have copied below their complete changelog so you can quickly revise the update content. You can also watch (again) below their official trailers in order to get the mood of their military products.
DC Designs F-14 A/B Tomcat (MSFS) v1.0.4
Wing-sweep animation further improved for visibility in multiplayer
Crew visbility also improved in multiplayer ( Pedestal Light Switch )
Nose Wheel Steering switch added ( control column )
Tail hook animation and functionality fixed for full moving-carrier operations
Velocity vector in HUD accuracy improved for carrier landings
"Bomb mode" added to both F-14A and F-14B as per real life
F-14B VF-101 "Grim Reapers" livery added
Gear contact points further improved for accuracy
AFCS system improved for improved safety in low speed flight
Navigation panel added to RIO seat controls for improved in-flight options
DLC switch now engaged automatically on gear-down selection
Luftwaffe Jet Age (MSFS) v0.2.0
The Flight Models of all Messerschmitt Me262 aircraft have been reworked and adapted to the real aircraft.
A typo bug in the Flaps control prevented the use of the second stage of flaps, thus corrupting the flight model further.
A set of custom views, using the keys 0 .. 9 in combination with the ALT key was integrated (see pictures in Manual).
https://secure.simmarket.com/justflight-dc-designs-f-14-ab-tomcat-msfs.phtml
https://secure.simmarket.com/justflight-romantic-wings-luftwaffe-jet-age-msfs.phtml
https://support.justflight.com/support/solutions/articles/17000119593-f-14-a-b-tomcat-msfs-changelog
https://support.justflight.com/support/solutions/articles/17000125510-luftwaffe-jet-age-msfs-changelog