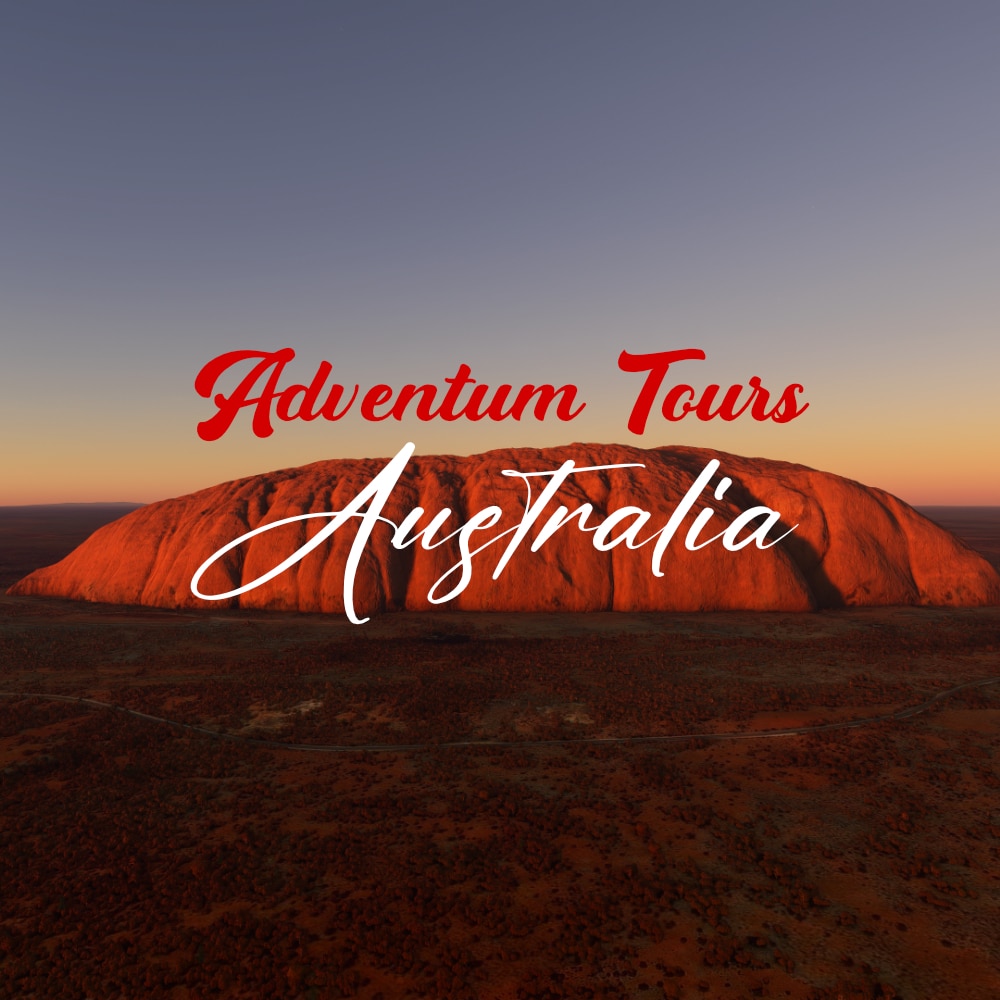 Adventum Simulations is proud to announce the second release in our Adventum Tours series, Adventum Tours: Australia for Microsoft Flight Simulator.
Explore the vastness of the Australian continent as you fly over several different types of areas that the country has to offer. Amazing coastlines, rugged canyons, white sandy beaches, ruby red deserts, and beautiful rainforests await you to discover flying all sorts of aircraft within the sim. The product includes 55 different activities with unlimited replayability.
Adventum Tours Australia features an Authentic Tour Guide Experience as you fly around different parts of Australia. Our friendly tour guide from Australia, Addison, has returned to give your tour passengers custom narrated tours with each flight. The tours are filled with points of interest information, aboriginal culture, Australian history, pop culture facts, and geographic information throughout Australia. This software package includes twenty tour missions and was created with real-life tour operators' inspiration.
In addition to the tour missions, sim pilots can discover ten discovery areas. Explore national parks, an asteroid crater, volcanoes, white sandy beaches, mountain ranges, canyons, and dozens of islands. We also have included a large set of landing challenges to test your landing skills with over 25 aircraft across 25 airports. Take control of everything from a Savage Cub to a Boeing F-18. The landing challenges start you on the downwind leg of a standard traffic pattern using live weather for you to master each landing across the continent.
A beautiful Pilatus PC-6 custom repaint livery in an Adventum Tours – Australia theme to use with some of the tours included in our package or when creating your own Australian tour flights, and detailed nav logs are included on each flight to help you not get lost.
To purchase Adventum Tours – Australia today, go to Simmarket and purchase it here https://secure.simmarket.com/adventum-simulations-adventum-tours-australia.phtml