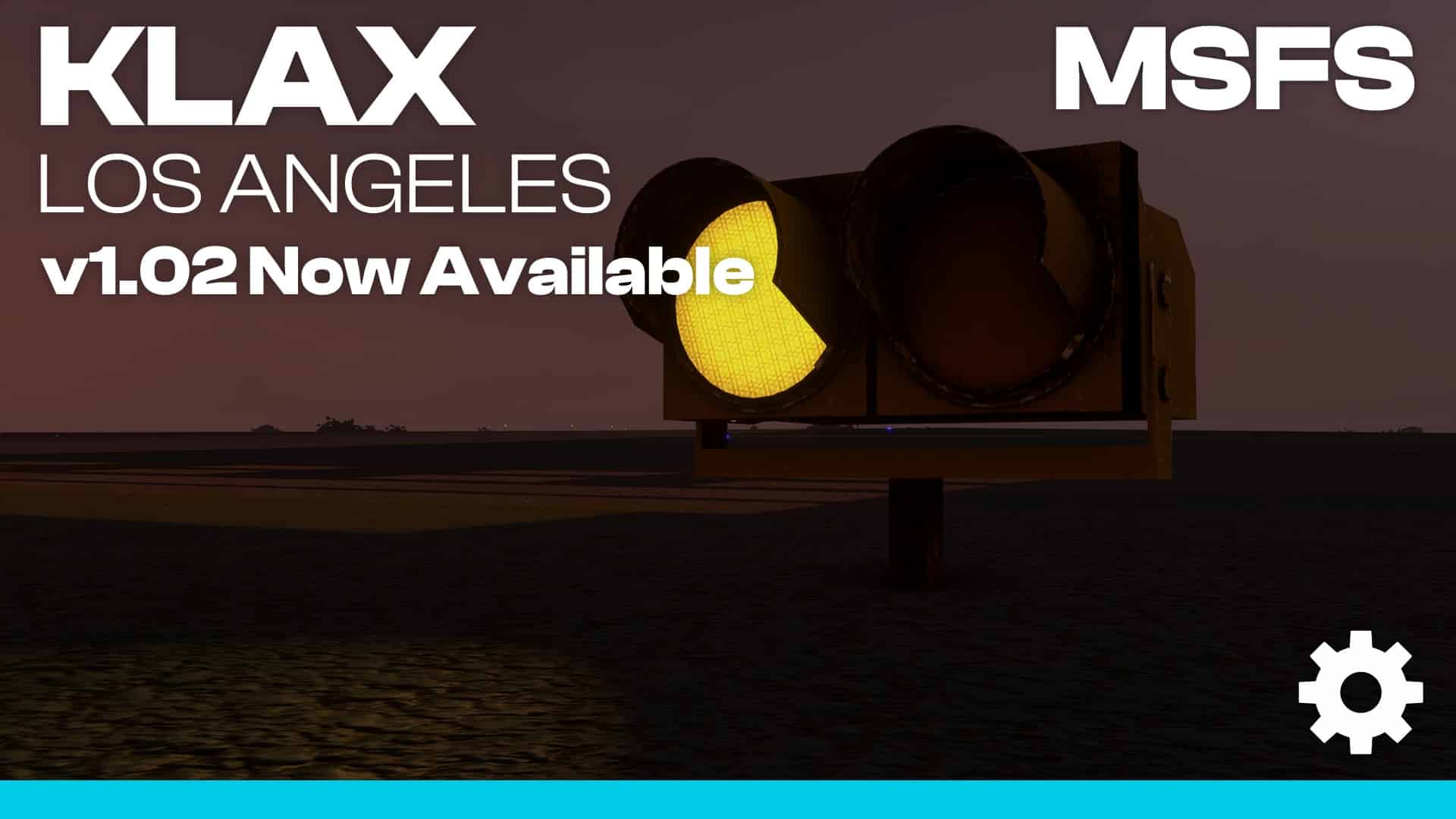 The Californian airport recently released by iniBuilds already got two updates automatically delivered to simMarket customers via the App of the store. For Los Angeles KLAX in MSFS, you should now have the scenery updated to version 1.2 with the following improvements applied :
KLAX Changelog v1.02
– Fixed gate 25B alignment
– Fixed gate 221 alignment and post height
– Additional static jetway Gates 150, 152, 154, 156
– Gate 67 replaced with short jetway
– Fixed smooth bump and sign near C/C6
– Guard lights to all hold shorts
KLAX Changelog v1.01
– Missing jetway at Gate 80
– Jetway connection alignment at Gate 159
– LOD1/2 Geometry issues on TBIT Main terminal
– Removed existing runway profiles (terraforming) and replaced with a simple slope. This is to try and resolve PG tearing.
iniBuilds have also shared another update, this time for KSAT San Antonio for MSFS in Texas, USA. Here is below the complete list of fixes and additions.
KSAT Changelog v1.07
– First phase of two to model the entire surrounding structures and complexes around the airport, to relieve the load of photogrammetry in the vicinity
– LOD optimizations to many heavy models, added missing LOD's for Tower
– Removed harmful .FLAG files on projected mesh objects that were inducing stutters
– Modelled several FBO interiors, utilizing seamless tiled, low resolution existing textures. Millionair, and the new Triple Cutter Complex
– Smoothed terraforming, converted to height maps to minimize terraform polygons
– Reduced several oversized textures
– Adjusted several light sources for more natural light spills
– Added missing lightpoles at employee apron parking lot
– Optimized DrawCalls on ALL objects and dynamic elements (jetways/Pushbacks)
– Added PBR to several overlooked objects, including static Citation jets and Grumman 159