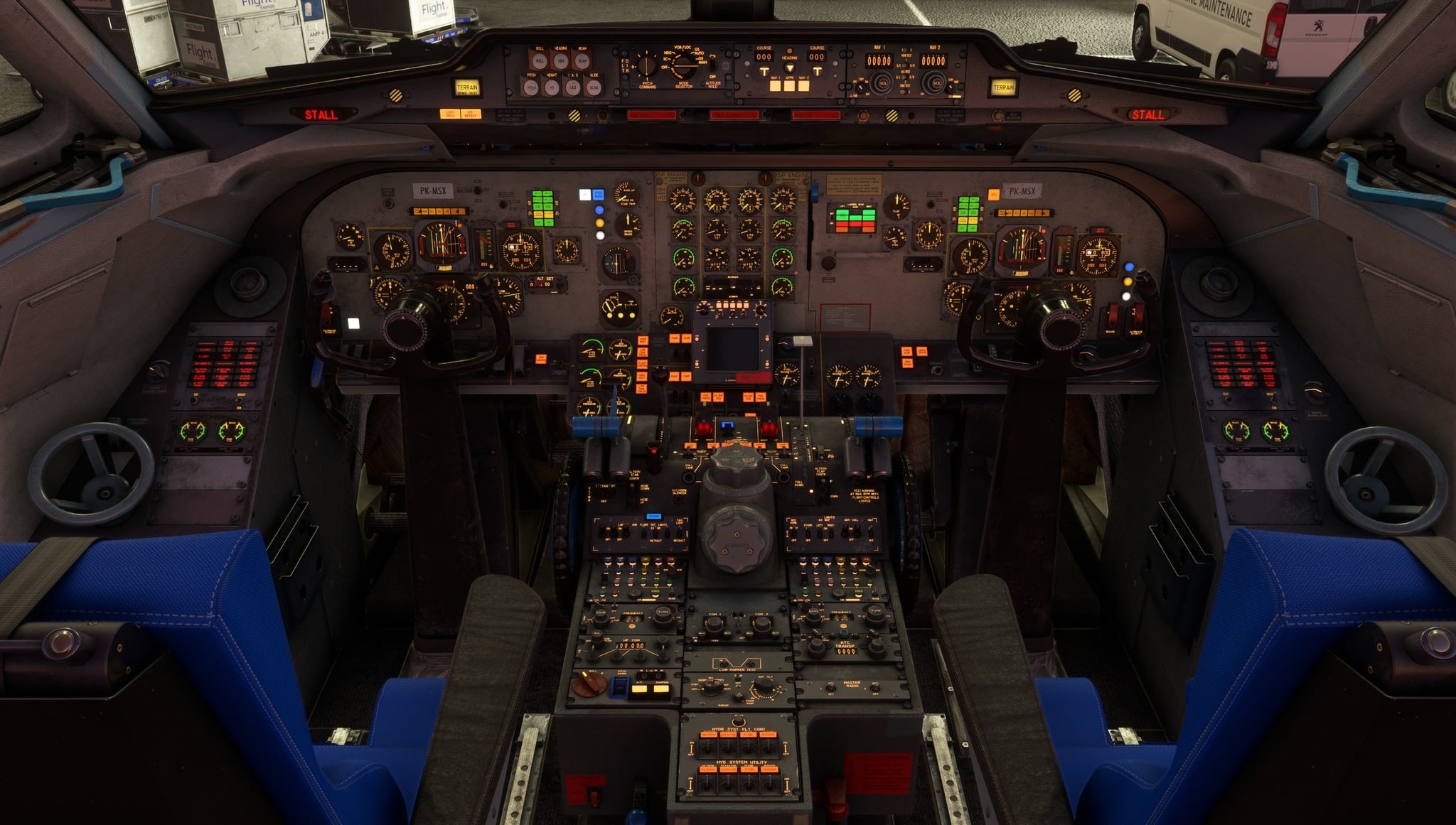 Just Flight team posted several news about their current aircraft projects for MSFS which include the following models : Fokker F28, Fokker F70/100, Boeing 757 with Blue Bird Simulations, and the GR9 Harrier II. Follow the guide !
Fokker F28 Fellowship MSFS
The British publisher is proud to show the latest 8k textures that have been designed for the virtual cockpit. In the passengers cabin, different configurations will be also available. We already know that the exterior model will include 4 variants of the Fokker 28.
Blue Bird Simulations 757 MSFS
Latest development progress on the 757 model covered the nose gear textures, and the native flex effects for the wing. Their next preview updates may show -300 model variant. The complete series of the 757 for MSFS will include both -200 and -300 models in the initial release as passenger version. Each "variant will have the PW and RR ( E version ) engines along with winglet and non-winglet types"!.
The developers also confirmed that they will make it compatible for X-Box, but it's not sure if that will be the case directly with the initial release. And second confirmation, the Freighter version will be also developed, as a separate expansion pack..
Fokker 70/100 MSFS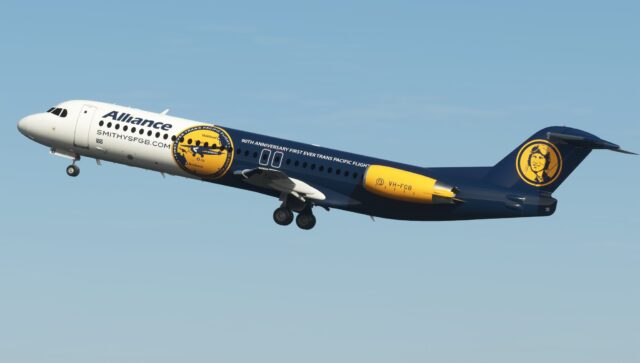 "The exterior and interior models and textures are complete" according to Just Flight. Next tasks consist now of the multiple airlines liveries painting work and, the 3D modelling of the Fokker F70 with also its full virtual cabin.
DC Designs – GR9 Harrier II MSFS
Watch it hover and enjoy the custom sounds performed in Microsoft Flight Simulator !