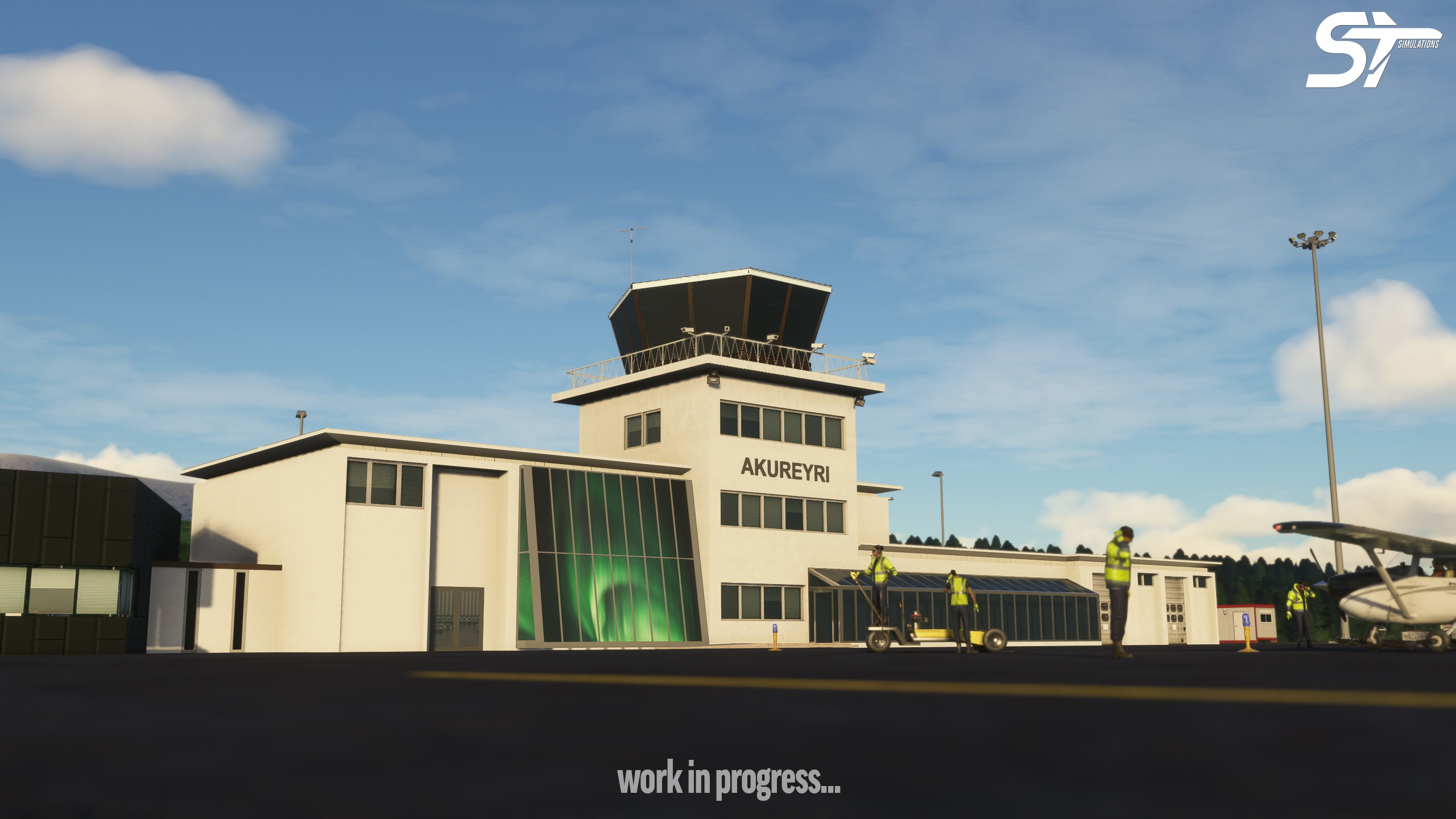 Author of the existing MSFS products LSTS St Stephan in Switzerland and LJBO Bovec in Slovenia, St Simulations team sent us the preview screens of BIAR Akureyri Airport, located in Iceland, mixing in-game pics and 3D renders at their current development status.
You need to fly low in the fjord to approach the airport, and you will land on the runway which third of it was built over the water.
By the way, their MSFS products are on sale 30% OFF at simMarket until October 30th.