Pilot Experience Sim announced the development of a highly realistic Maule M7-235 for MSFS, targeted at a "study level". The lead developer adds that "the slightest cable or moving element is reproduced and animated" with "functional breakers". All systems and flight model are custom coded.
At their current development progress, the 3D interior and 3D modelling are done and being checked. They are now designing more textures and sounds. More previews and "development series" videos are planned before release, which may occur next month in February.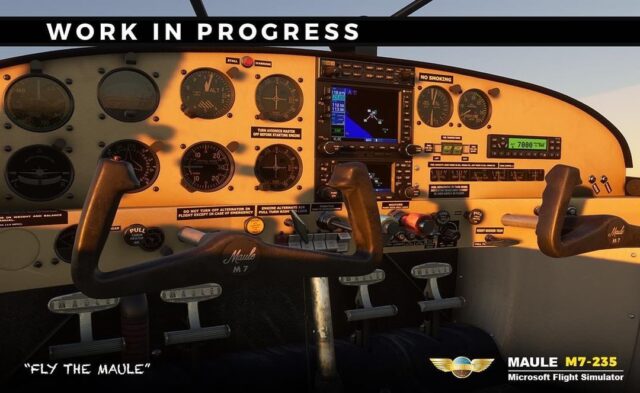 Another French airport is also in development for MSFS, and it will be Brest LFRB at the far Western tip of the country in the Brittany region. This regional airport has been used to receive about 1 million passengers each year, with both low-cost and regular airlines.
The first screens published by PESIM show their detailed buildings and parking lot with high quality apron textures with PBR effects.