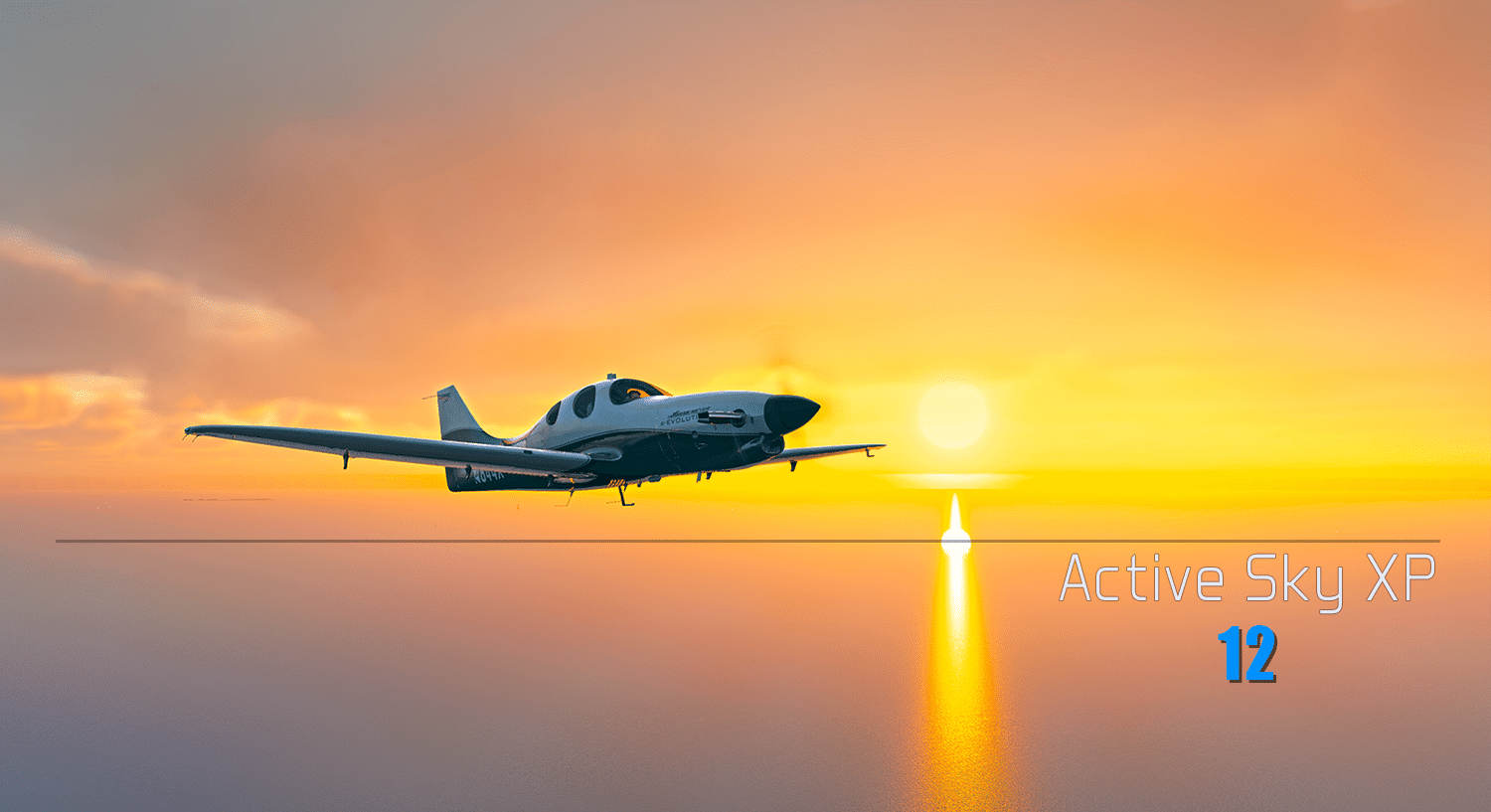 Good news for X-Plane flight simulation community, the powerful weather tool of HiFi Simulation is now available as Open Beta.
Active Sky XP 12 "brings extensive integration with the new X-Plane 12 platform and it's new weather system." and it will be a free upgrade to all users of ASXP previous version.
This new version of the utility supports both X-Plane 11 – if you keep flying with it – and the new X-Plane 12. In all cases, you need Windows 7 64 bit or later as Operation System on your computer.
Features Spotlight
Active Air Effects Enhances internal X-Plane turbulence and air effects, providing enhanced turbulence, drafts, thermals, terrain-based wind effects, surface friction, gusts, variability, wake turbulence, microbursts and more (XP12 includes internal wake turbulence, AS Wake turbulence enabled for XP11 only – Some effects may be limited/unavailable in XP12).
High-Performance Weather Depiction Uses internal X-Plane cloud depiction for maximum performance and smoothness – VR compatible and optimized!
Active Sky Weather Engine An evolved version of the Active Sky platform brings the core features that made Active Sky the leading weather engine for other platforms: Advanced weather synthesis and interpolation, high-resolution global winds aloft, realistic air and atmosphere effects, a comprehensive weather data network, integrated visual mapping and planning, and much, much more
Voice Weather Delivery Active Sky ATIS and Flightwatch are available at any time by listening on 122.00, 122.02 or 122.03 for closest station, actual/current interpolated conditions and destination weather reports, respectively
Mobile Companion App Use any device/browser to connect with Active Sky over your network and view and control the weather