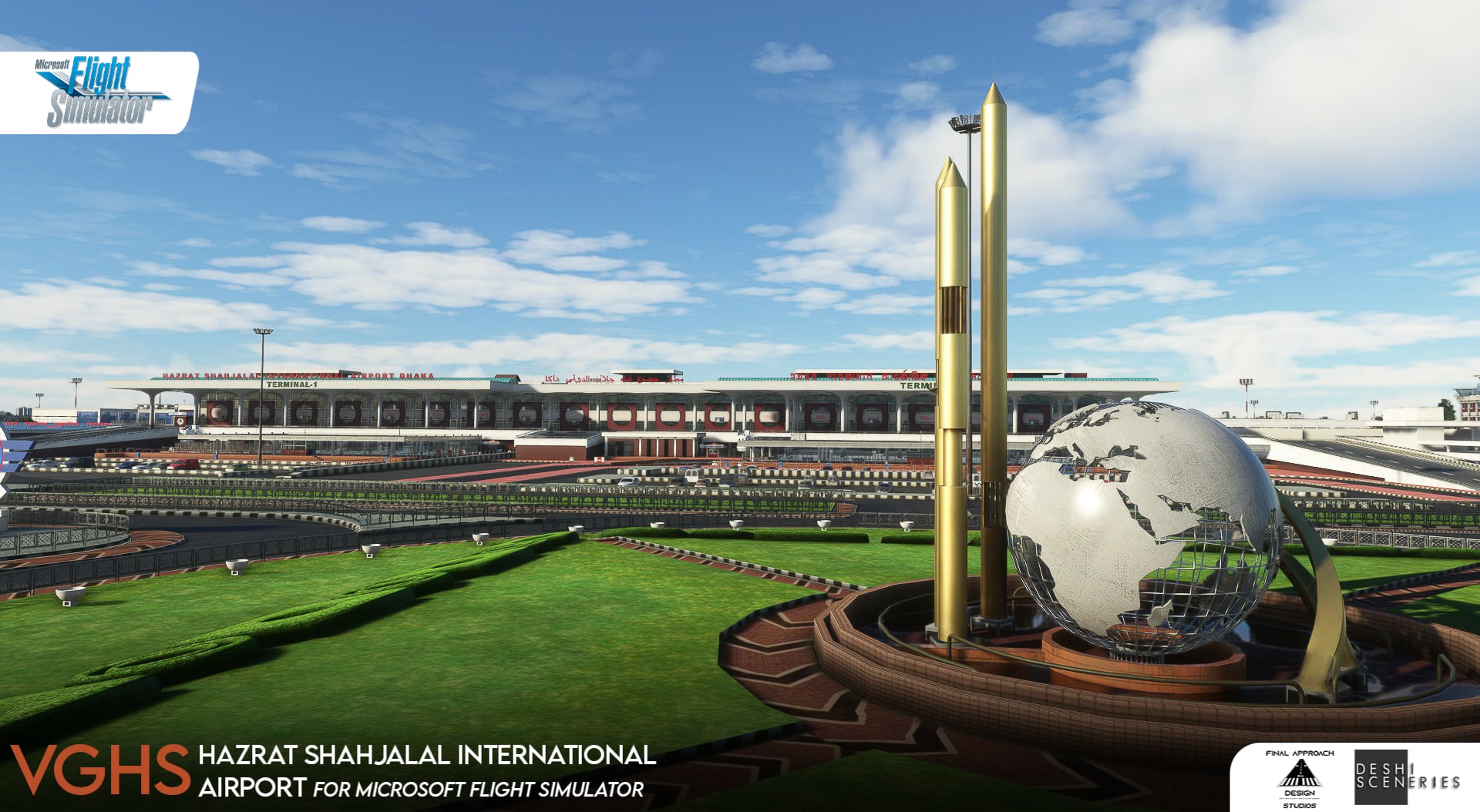 SIMMARKET, the world's oldest and largest flight simulation add-on store, is pleased to announce the launch of Dhaka Airport (VGHS) for Microsoft Flight Simulator (MSFS). This add-on is created by Final Approach Design Simulation, a talented team of flight sim enthusiasts who have previously created sceneries for X-Plane 11 and Prepar3D2. It's a new generation products that benefits of Siminstaller technology with simMarket app for MSFS Auto-Install and Auto-Update.
Dhaka Airport (VGHS) is the largest and busiest airport in Bangladesh, serving as the hub for several airlines such as Biman Bangladesh Airlines, Novoair and US-Bangla Airlines. It handles over 8 million passengers and 200,000 tons of cargo annually. The airport has two runways, one of which is 3,200 meters long and can accommodate wide-body aircraft such as the Boeing 777 and Airbus A3301.
The add-on for MSFS recreates the airport with stunning detail and realism, using 4K PBR textures for the ground and 3D buildings, carefully modeled 3D objects, static vehicles and ground service equipment, detailed animated jetways, custom ILS, terminal interior, custom dynamic lighting and realistic night textures. The add-on also supports AI traffic and accurate parking positions1.
The add-on is available for purchase at simmarket.com for EUR 21.99 (+ VAT where applicable)
Simmarket.com invites all flight simmers to experience the beauty and challenge of flying to Dhaka Airport (VGHS) with this amazing add-on. For more information and screenshots, please visit the product page at https://secure.simmarket.com/final-approach-design-simulation-dhaka-airport-vghs-msfs.phtml.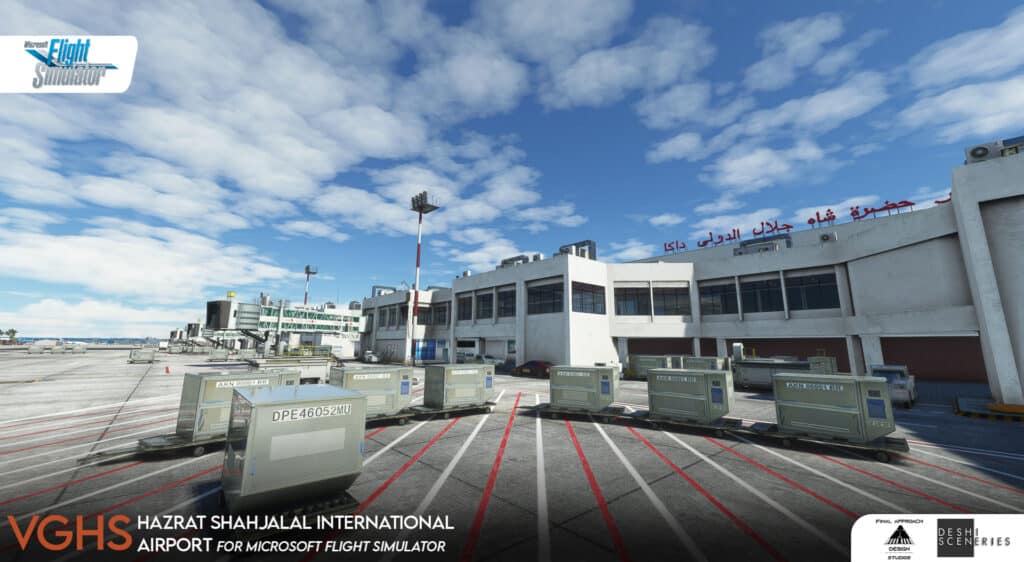 About SIMMARKET:
SIMMARKET is the world's oldest and largest flight simulation add-on store, offering thousands of products for various platforms such as MSFS, P3D, FSX, X-Plane, Aerofly FS and more. SIMMARKET also has a SIMMARKET APP that connects developers and flight simmers worldwide, allowing them to access their purchases, download updates, receive notifications and more. SIMMARKET also has a Facebook page with over 10,000 followers where they share news, reviews and promotions. To learn more about SIMMARKET and their products, please visit https://secure.simmarket.com/default-en.html 
or https://secure.simmarket.com/app.php