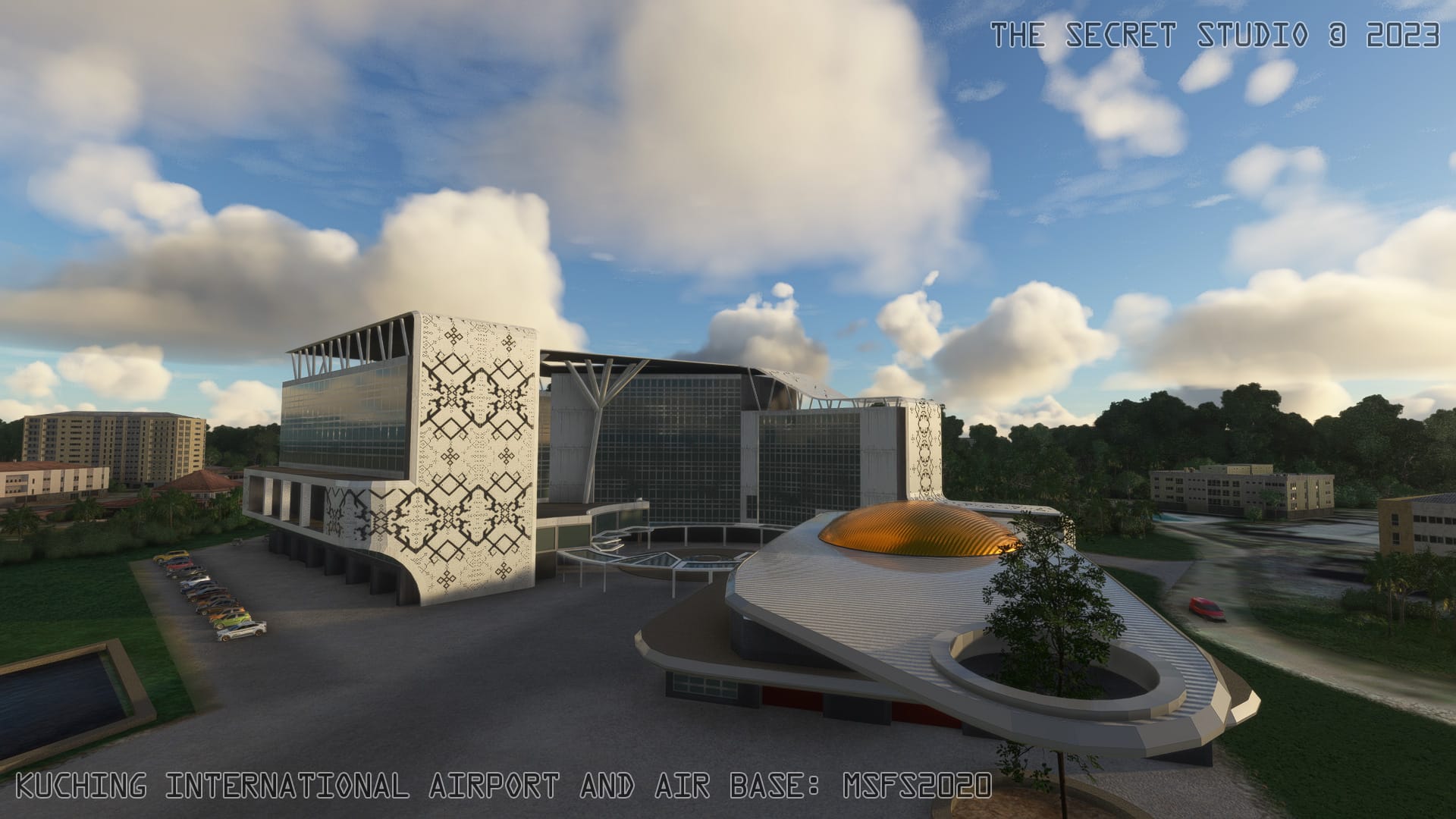 WBGG Kuching International is definitely worth considering to populate your realistic sceneries library in Malaysia. This airport is located in Kuching, Sarawak, and has been faithfully recreated in the sim, complete with custom buildings, ground textures, and other details that make it look and feel just like the real thing.
Get your copy of WBGG Kuching International for MSFS at simMarket.
Whether you're a fan of general aviation, commercial aviation, or anything in between, WBGG Kuching International has something to offer. It features a long runway that can accommodate a wide range of aircraft.
What's more, this airport uses their in-house developed VDGS unit. This team The Secret Studio is also used to receive excellent customer reviews at simMarket, at least 4/5 or more often 5/5. Be curious and discover their quality products range here.
With Siminstaller = MSFS Auto-Install and Auto-Update via SIMMARKET app.