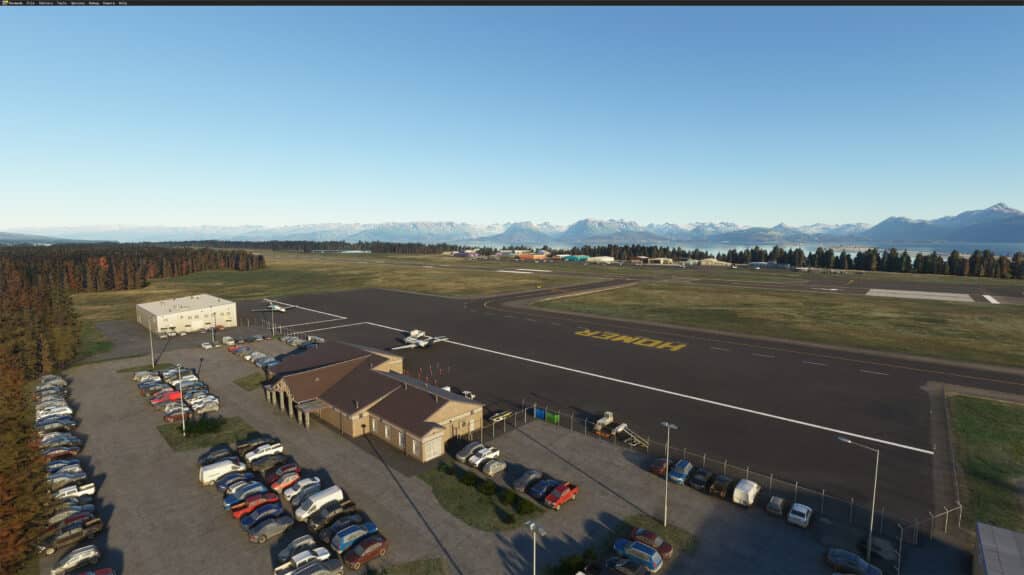 New Alaskan scenery for MSFS at simMarket ! Realworldscenery's Homer Airport PAHO for Microsoft Flight Simulator is a smart selection to populate your map of Alaska with another realistic airport and to enjoy flying in the beautiful wilderness. With high-resolution textures and detailed 3D models, this scenery pack brings the airport and surrounding area to life like never before.
At simMarket, you can purchase this add-on with ease thanks to Siminstaller (Auto-Install and Auto-Update) so you can start exploring this exciting destination right away. With a user-friendly installation process and compatibility with the latest versions of Microsoft Flight Simulator, you can be up and flying in no time.
All buildings of Homer Alaska Airport PAHO scenery are custom built with PBR textures. 3D people, detailed sheds and reworked elevation data complete the pack. Get it today at simMarket and experience the beauty of Alaska like never before.