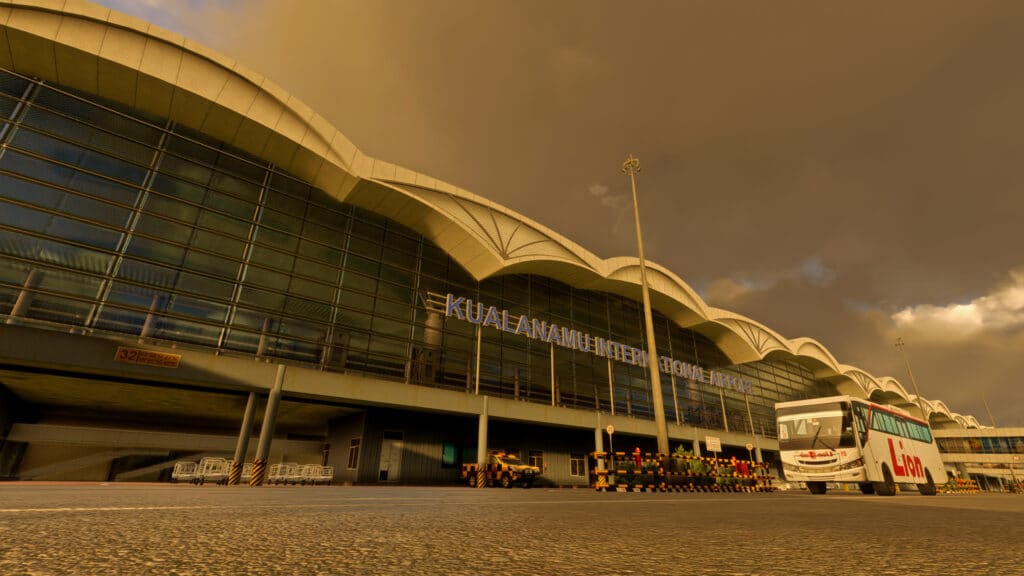 Worldsky Studios has done an excellent job creating a highly detailed and realistic rendition of Kualanamu International Airport for Microsoft Flight Simulator. Located in Indonesia, this airport features custom-made buildings, accurate ground textures, and numerous small details that add to the overall immersion.
Get impressed by its PBR materials, which create a more realistic appearance for many of the airport's surfaces. Additionally, the airport includes custom animations, such as moving ground vehicles and terminal interior in 3D, that add depth and sense of activity at the airport. And note that it supports the parking helper system VDGS if you have GSX Pro.
Whether it is for a domestic or intercontinental flight, consider this new pack to expand your collection of Indonesian airports.
💻 With Siminstaller = MSFS Auto-Install and Auto-Update via SIMMARKET app