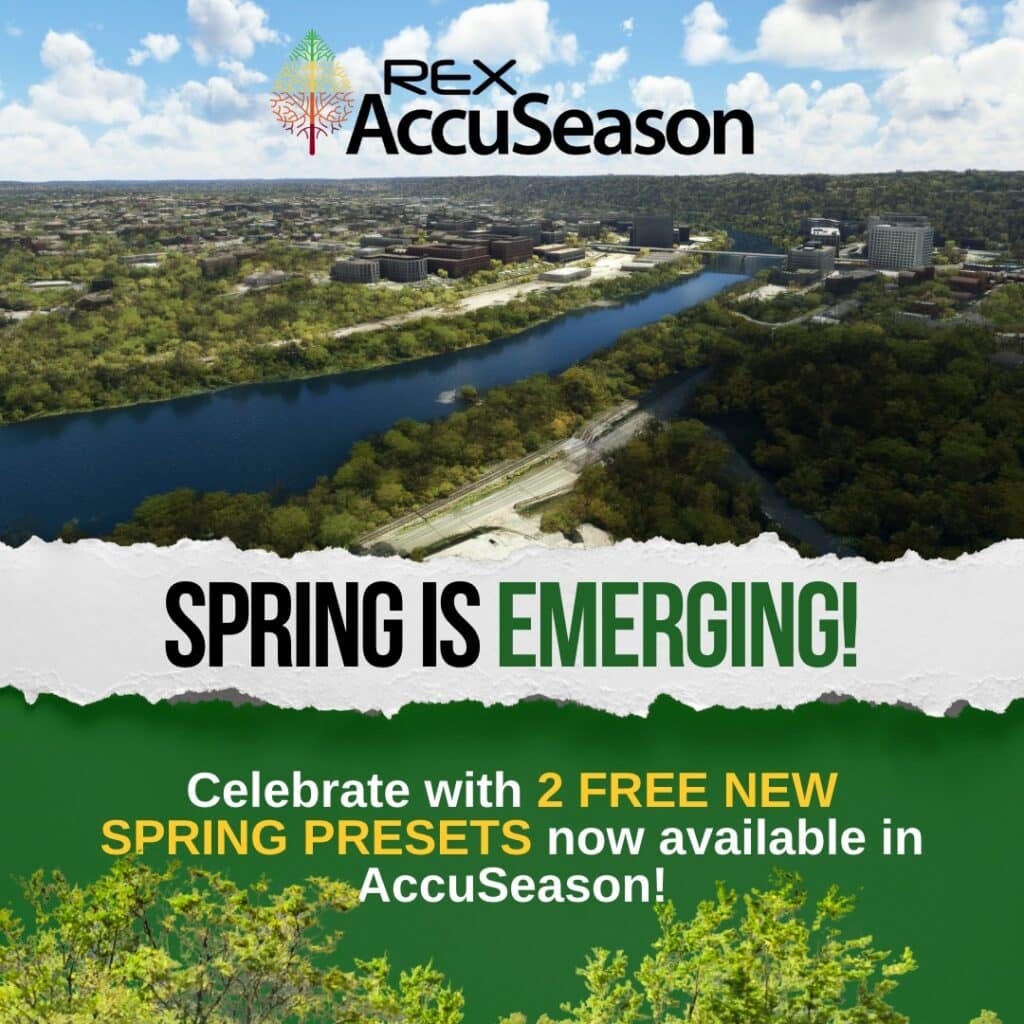 Already made compatible with the current version of Microsoft Flight Simulator with Sim Update 12, registered users of REX – AccuSeason MSFS receive another update for their application containing a large collection of seasonal presets and vegetation configuration options that display seasons globally.
No file update to retrieve, it's all handled in the server of REX. What do you get new ? REX explains it :
"As the northern hemisphere emerges from winter's grasp and spring begins to bloom, experience 2 FREE NEW Spring presets that showcase the beauty of nature awakening through dormant winter trees.
The first new preset is called Beginnings and displays very early spring with spring green trees starting to bud through winter dormant trees.
The second preset is called Renewal and displays spring trees continuing to emerge and displaying more prominently than winter dormant trees."