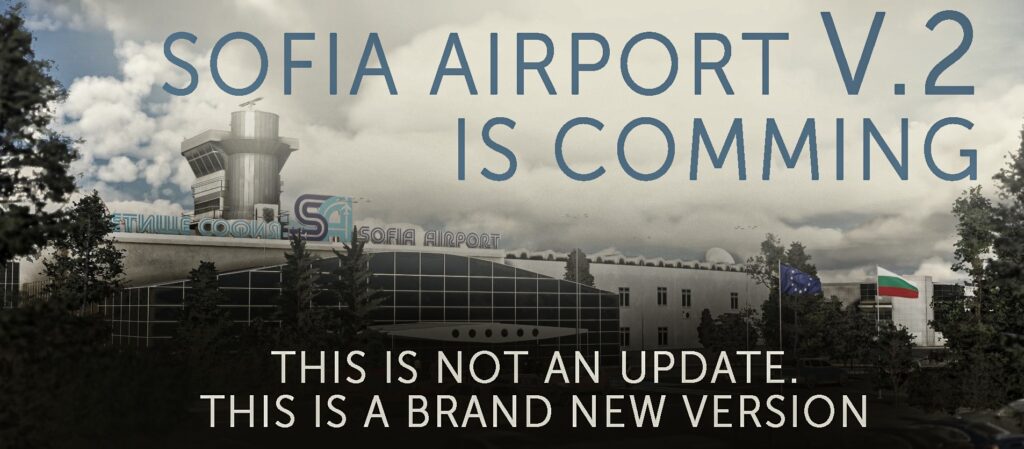 Author of RKTN Daegu, RKTU Cheongju airports in South Korea or EPWR Copernicus Wroclaw in Poland, Fly 2 High starts the process of remaking previous sceneries already existing in MSFS but that were made before they mastered the best and latest design techniques.
That's why the first airport that will receive a serious improvement, will be Sofia LBSF in Bulgaria. And it will be free to all registered users of the current version. They also claim that "it is not an update", but "a brand new version" so we can expect a good step up.
Find all existing products of Fly 2 High for sale at simMarket.