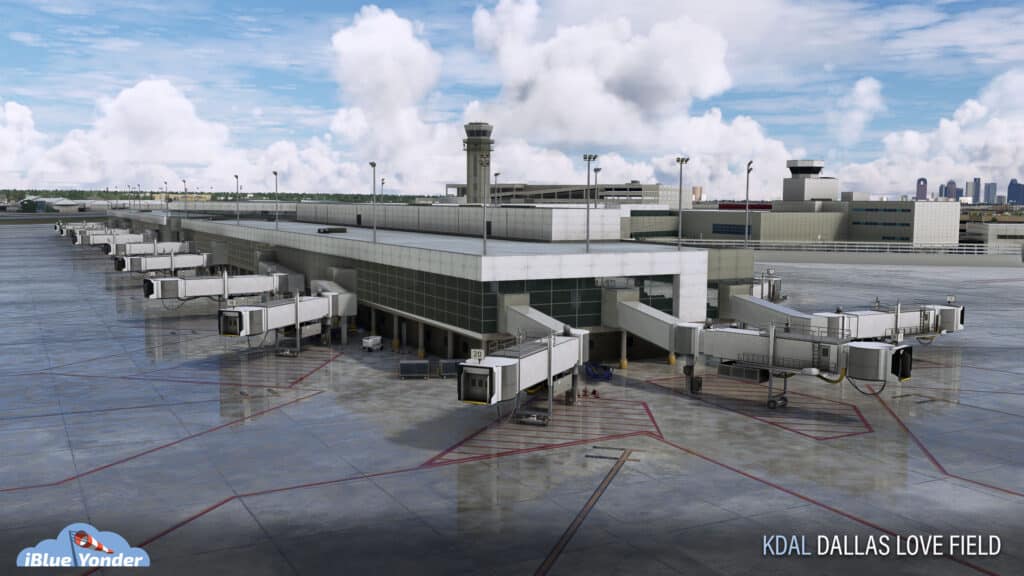 New creation by the talented team iBlueYonder (leader is Bill Womack) in partnership with iniBuilds, check out the US airport of Dallas Love Field KDAL MSFS, available right now at SIMMARKET.
With a tremendous artist work in the 3D modelling and HD textures design, taste a bit of Texas and choose one of the two parallel runways for your operations : 8800 ft or 7752 ft length. Get closer to the terminal for a realistic view of the custom jetways and advanced night lighting. There are also 3D interiors for you to explore if you like.
Note that Dallas cityscape, landmarks and helipads are also included in this pack ! Do not wait one second more and purchase at SIMMARKET.
Features
Dallas cityscape, including many notable downtown landmarks and helipads.
Accurate, current rendition of Dallas Love Field.
Ground textures and airport layout that are much more up-to-date than default.
Terminal interior modeling.
Hand-crafted and placed airport signage.
Custom night lighting.
Custom runway approach lighting.
Includes Southwest Airlines operations center, HQ, and maintenance facility.
Many immersive details, such as sculptures, fountain, and JFK memorial plaque.
With Siminstaller = MSFS Auto-Install and Auto-Update with SIMMARKET app