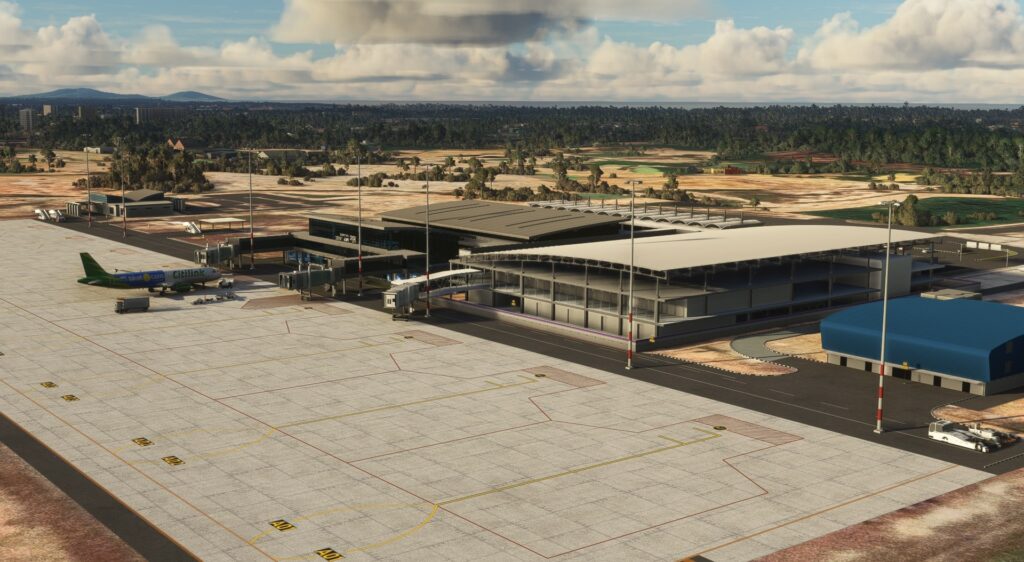 Fsim Studio published the scenery designed by Aeronoms who has done an good looking job with this add-on for Indonesia, providing a highly-detailed and accurate depiction of WIKK Depati Amir airport. Whether you're living in this region or you want to explore more exotic places, here is a recommended selection to install in Microsoft Flight Simulator.
With custom-made textures, detailed 3D models, and accurate ground markings, this scenery package offers a level of realism that is interesting. From the airport's terminal building to the surrounding terrain and vegetation, every aspect of this scenery has been crafted with precision and attention to detail.
Take note that Fsim Studio and Aeronoms scenery of WIKK Depati Amir for MSFS scenery is its excellent performance. Despite its level of detail, this scenery package is optimized to run smoothly and efficiently, ensuring a smooth and enjoyable flying experience for all users.
So if you're looking for an immersive and original destination package for MSFS, be sure to check out Fsim Studio's Aeronoms WIKK Depati Amir at SIMMARKET.