Long Island MacArthur Airport KISP is the latest and high-quality scenery of Fly 2 High, for MSFS, exclusively available at SIMMARKET. It is located in Long Island, New York state. With custom-made textures, detailed 3D models, and accurate ground markings, this scenery package offers a level of realism that is hard to find elsewhere.
Enjoy their attention to detail in the airport buildings and all its aspects (taxiways, jetways, apron, ground markings). From the terminal building to the hangars and control tower, every structure has been crafted with precision and accuracy.
Another great feature of this scenery is its night time style with dynamic lights and custom effects. So if you're looking for a high-quality scenery package for MSFS, be sure to check out Fly 2 High's KISP Long Island MacArthur at SIMMARKET. It's sure to provide hours of immersive flying fun!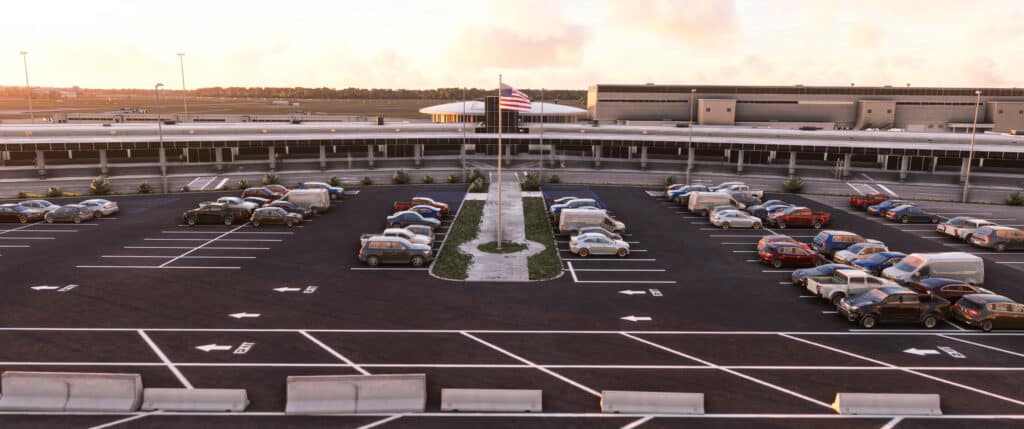 Features:
Highly accurate recreation of Long Island MacArthur Airport
Highly detailed models of airport terminals, hangars, buildings and other airport facilities
Accurate taxiway, apron and stands layout
Interior Terminal models included
Custom animated jetway models
Up to date runway, taxiway and stand layouts
Custom blue light
Realistic night time dynamic lighting
Animated humans
💻 With Siminstaller = MSFS Auto-Install and Auto-Update via SIMMARKET app