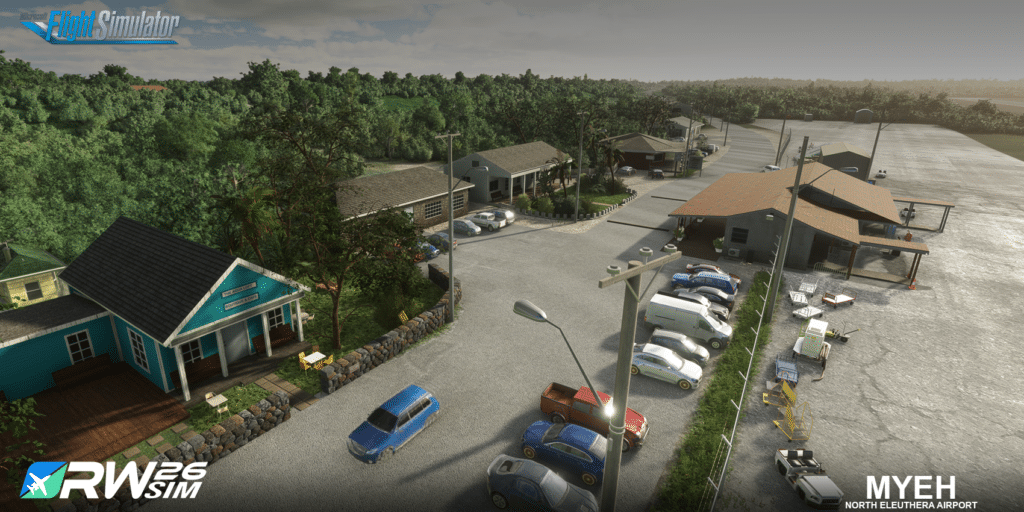 RWY26 Simulations – MYEH North Eleuthera Airport for Microsoft Flight Simulator is a fantastic add-on that simulates the real-world airport in great detail. If you're looking for a tropical destination while flying in the Bahamas, this is the add-on for you.
The team at RWY26 Simulations has put a lot of effort into creating a faithful representation of MYEH North Eleuthera Airport, from the accurate terrain to the carefully modeled buildings and surroundings. You'll feel like you're really there!
The add-on is available at SIMMARKET, which is a trusted platform for flight simulator add-ons. You can purchase it easily and get it installed quickly with Siminstaller, directly into MSFS.
You'll be flying in the Bahamas in no time, explore the Bahamas archipelago and start or end your flight with RWY26 Simulations – MYEH North Eleuthera Airport scenery for MSFS. You shouldn't miss your opportunity !