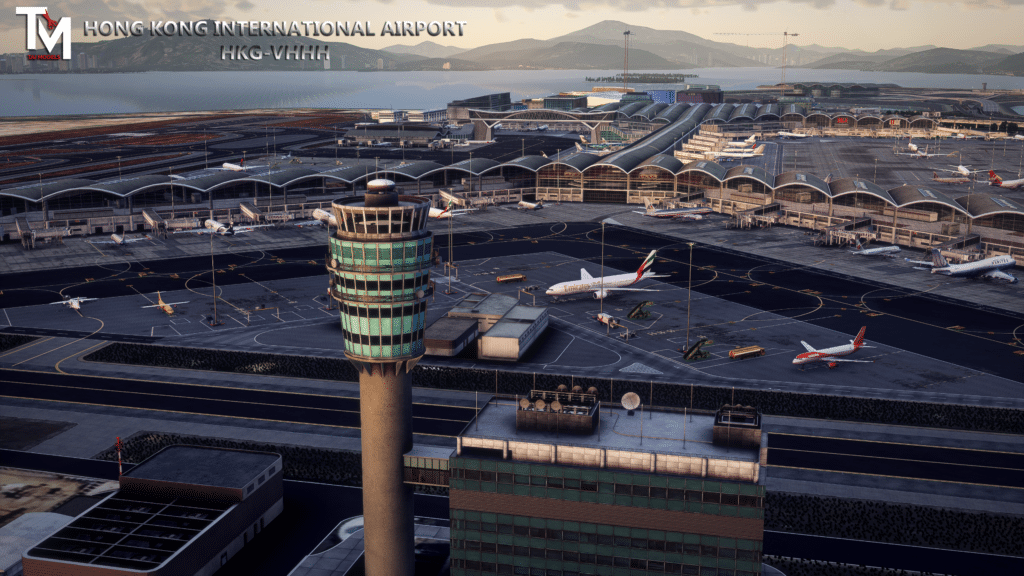 TaiModels – Hong Kong Intl Airport is a highly detailed and accurate rendition for X-Plane 12 and 11 of the famous and huge airport, one of the busiest airports in Asia. It is modeled with great attention to detail, featuring accurate taxiway and runway layouts, as well as detailed terminal buildings, jetways, and ground service equipment.
Are you ready for an impressive visual quality, top notch textures realism ? With TaiModels – Hong Kong Intl Airport, you get a complete product with many custom buildings, road bridges, traffic plugins, Autogen for surroundings.
The airport scenery is fully compatible with both X-Plane 11 and X-Plane 12, making it a great addition to any flight sim enthusiast's collection if you are used to Laminar Research environment.
TaiModels – Hong Kong Intl Airport XP11/12 is a highly recommendable product at SIMMARKET according to the first customers who let reviews of 5 or 4 stars out of 5.
At least for curiosity, enjoy their commercial screenshots at SIMMARKET.