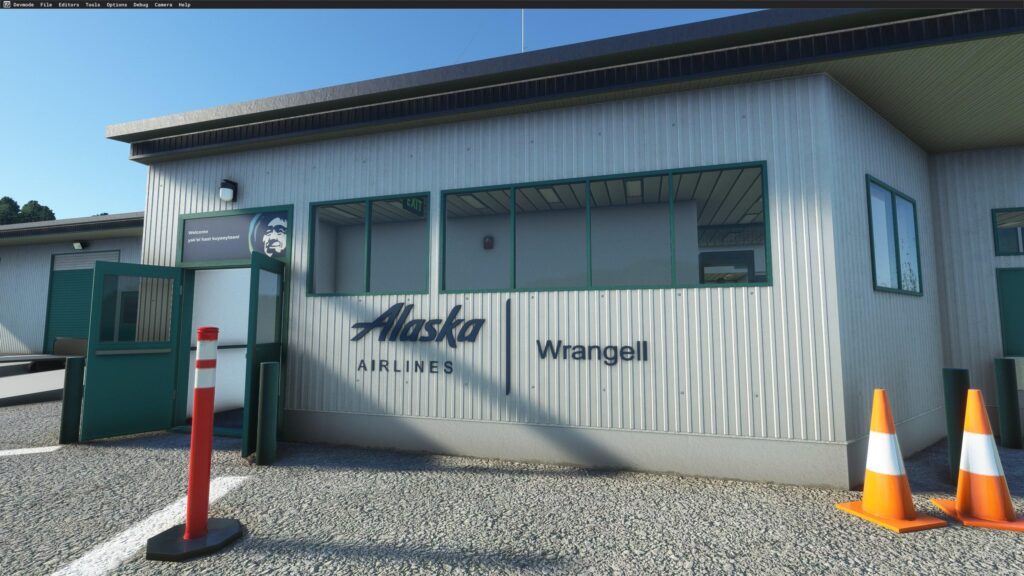 Northern Sky Studio's Wrangell Airport for MSFS is an outstanding add-on, as usual from this designer workshop. It is an accurate scenery of a perfect airport for bush flights in Alaska, USA, with all the latest and accurate data for the airport included.
💻 With Siminstaller = MSFS Auto-Install and Auto-Update via SIMMARKET app
This scenery brings up stunning visuals, with highly detailed airport buildings, runway textures, and a range of static and dynamic objects. The developers have also included a custom runway slope, PBR textures for the best render in the simulator, and surroundings items too.
Northern Sky Studio always provide high quality sceneries and Wrangell Airport MSFS is another entry that will match your expectation for your next flights to explore the impressive landscapes in Alaska. Go now to to SIMMARKET enjoy the following features :
The most detailed replica of airport buildings and vehicles
Custom surroundings
All materials created for full PBR
Shading and occlusion (texture baking) effects on all airport buildings
High-resolution building textures
Use of native, highly efficient gITF models
Custom orthophoto for the airport and surrounding areas