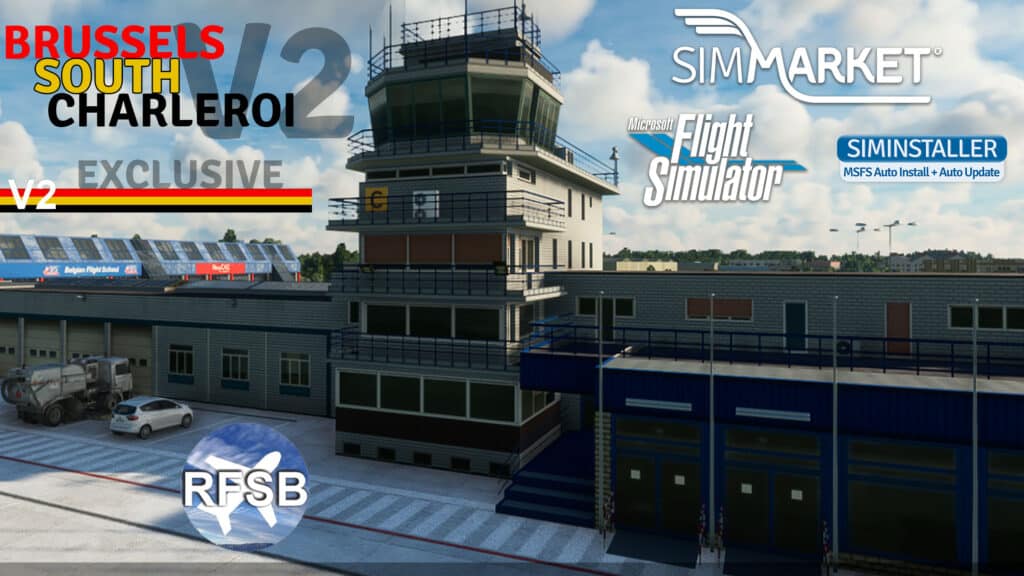 Looking for a detailed and accurate airport scenery for Microsoft Flight Simulator in Western Europe? We have new in stock RFscenerybuilding's EBCI Brussels South Charleroi V2 exclusively at SIMMARKET.
This airport scenery has been seriously revised in this new version 2 with the accurate and extended runway length, modernized runway lighting, and the addition of new runways. to ensure an up-to-date airport layout.
All these improvements are free to all owners of version 1 in MSFS. Registered pilots of the P3D4/5 version can get this MSFS scenery version 2 for a small fee, reduced price automatically applied.
Fly into EBCI Brussels South Charleroi V2 and make yours one of the most important airport in Belgium.
💻 With Siminstaller = MSFS Auto-Install and Auto-Update via SIMMARKET app