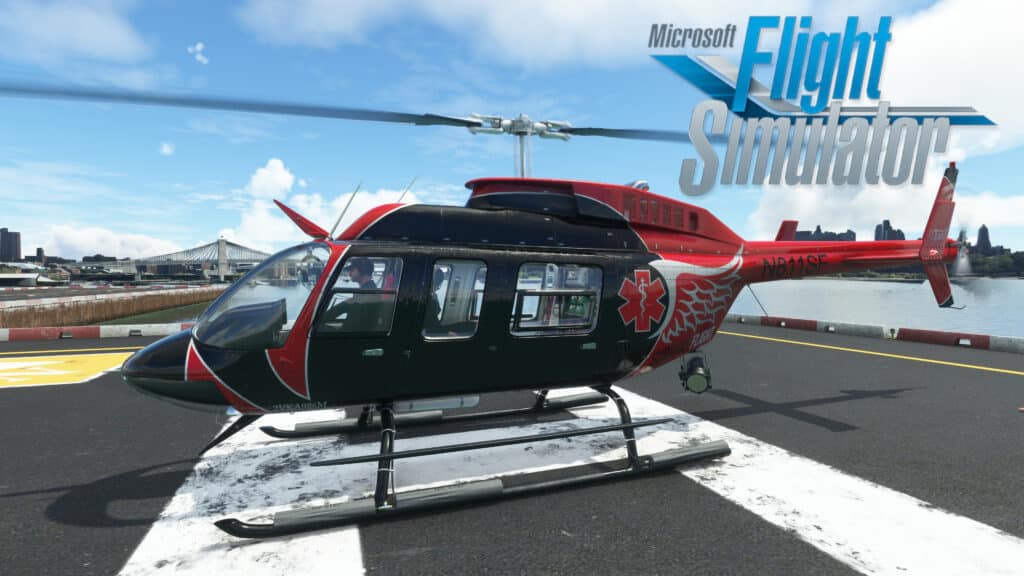 With Cowan Simulation at the corner, you know that we're talking here about accurate and entertaining simulation of helicopters. Their newest product is the Cowansim 206L3 MSFS : it is definitely worth checking out! This high-quality add-on for Microsoft Flight Simulator offers a wide range of features and options that will delight both casual and serious flight sim enthusiasts.
One of the standout features of this simulation is the attention to detail that has been put into the start-up procedure. You'll need to go through a proper checklist to get the helicopter up and running, just like a real-life pilot would. Additionally, you'll be able to access a variety of options, including passengers and more, from the weight and balance window.
Cowan Simulation is committed to providing its customers with the best possible experience, and they've already noted that they'll be updating the product to improve it based on feedback received from users. This dedication to continuous improvement is sure to make Cowansim 206L3 MSFS an even more enjoyable experience in the future.
There are many features that make Cowansim 206L3 MSFS a must-have for any helicopter simulation enthusiast. Some of these include the realistic flight dynamics, custom 3D instruments, and detailed night lighting. Additionally, the simulation is VR-ready and features 4K PBR textures that provide stunning visuals.
Other features include a functional spot/search light, dynamic weight options, and 63 paint jobs (liveries) to choose from. The animated floats, skid mirror, and spray kit (to be functional in a later update) all add to the immersive experience.
If you're looking for an immersive, realistic, and feature-packed helicopter simulation, Cowansim 206L3 MSFS is definitely worth checking out. With its attention to detail and commitment to continuous improvement, this simulation is sure to provide hours of enjoyable flying. So head over to SIMMARKET and get your hands on Cowansim 206L3 MSFS today!
💻 With Siminstaller = MSFS Auto-Install and Auto-Update via SIMMARKET app