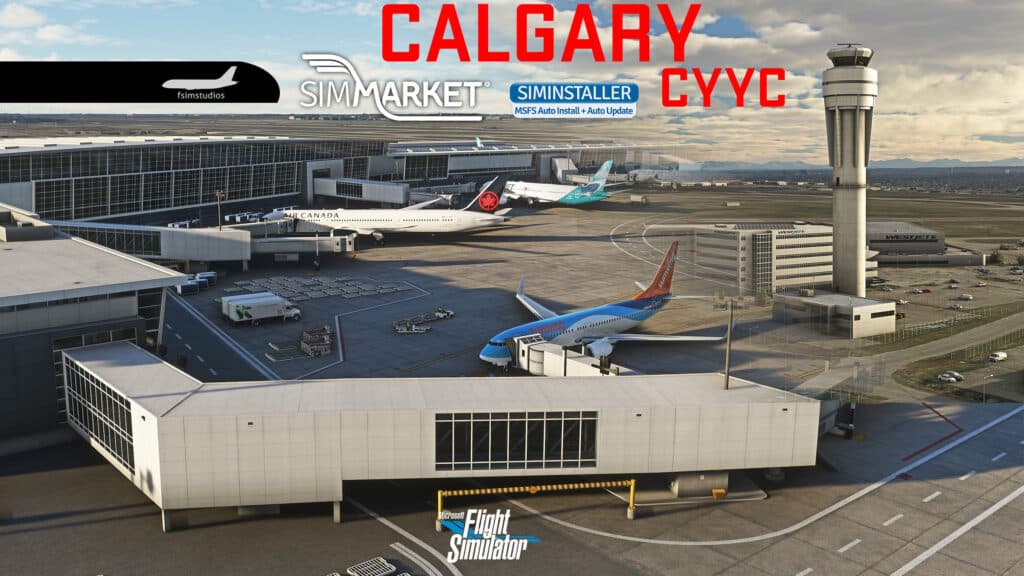 Come with us in Alberta Canada to explore FSimStudios' Calgary International Airport (CYYC) for Microsoft Flight Simulator (MSFS). This meticulously crafted airport offers a premium-quality and highly detailed rendition of one of Canada's busiest transportation hubs.
With sharp, high-resolution texturing and fully detailed terminal interiors in multiple piers, FSimStudios has created an immersive experience that brings the airport to life. The package also includes special features that enhance realism and immersion. Animated deicing pads through the GSX Profile add authenticity to ground operations, while dynamically animated Air Canada Maintenance Hangars open and close based on time and weather conditions. During July, you can enjoy the spectacular Stampede Fireworks Show on approach to runway 35 L/R, creating a stunning visual display.
FSimStudios is committed to optimizing performance, ensuring excellent frame rates and smooth gameplay. The upcoming functional VDGS feature will further enhance aircraft systems. The product configurator allows you to customize your experience by deactivating static aircraft, ground service equipment, clutter, and more.
Don't miss out on the opportunity to explore Calgary International Airport's intricacies in incredible detail. Head to SIMMARKET and elevate your flight simulation experience with FSimStudios' Calgary International Airport for MSFS. Immerse yourself in this accurate and immersive virtual representation of one of Canada's busiest airports.
💻 With Siminstaller = MSFS Auto-Install and Auto-Update via SIMMARKET app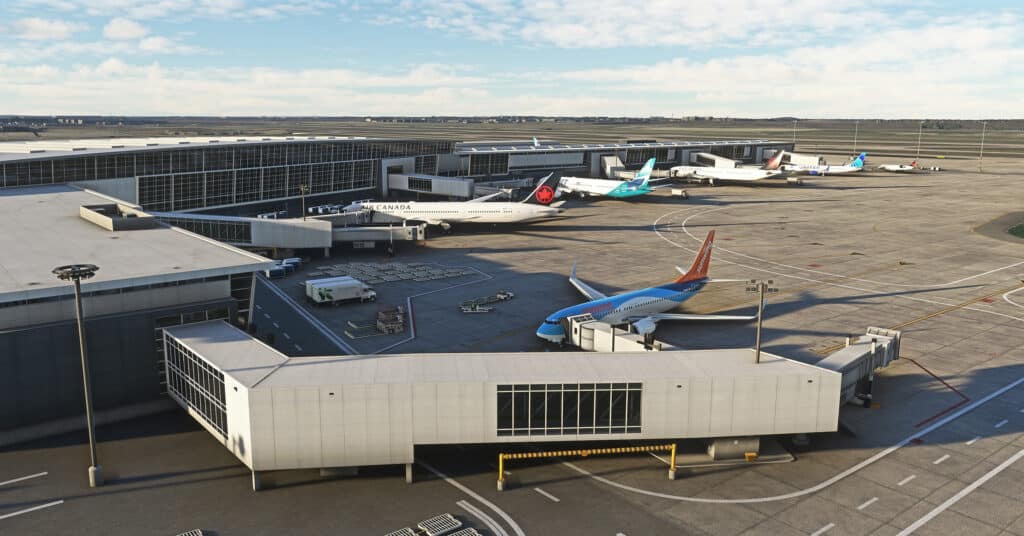 Recently released in store : KHOU Houston Hobby Airport MSFS