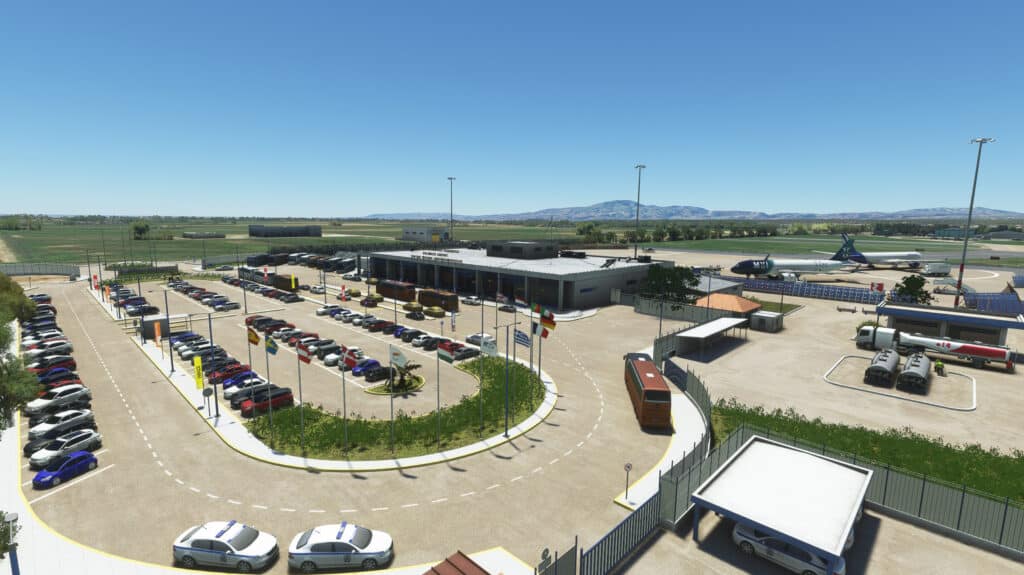 Discover MXI Design – LGKL Kalamata Intl Airport MSFS, a highly detailed and realistic airport add-on for Microsoft Flight Simulator. Located in the scenic city of Kalamata, Greece, this airport mainly caters to summer flights and is situated between Kalamata and Messini. With its up-to-date ground polygons, accurately modeled buildings with PBR textures, and basic interior models of the terminals, this add-on offers an immersive and authentic experience.
MXI Design has paid close attention to every detail, including custom taxiway signs, animated flags, and 3D passengers, all of which contribute to the realism of the airport environment. Additionally, the custom vegetation adds a touch of life and beauty to the surroundings. The seamless integration of the military base of the Hellenic Air Force with the civilian aircraft runway further enhances the immersion.
If you're a flight simulation enthusiast or aviation lover, MXI Design – LGKL Kalamata Intl Airport MSFS is a must-have add-on for your collection. Whether you're taking off, landing, or exploring the airport grounds, the level of detail and realism will leave you amazed. Visit SIMMARKET today to enjoy this Greek airport in Microsoft Flight Simulator and take advantage of the vibrant landscape on the coastline of the Mediterranean Sea.
💻 With Siminstaller = MSFS Auto-Install and Auto-Update via SIMMARKET app