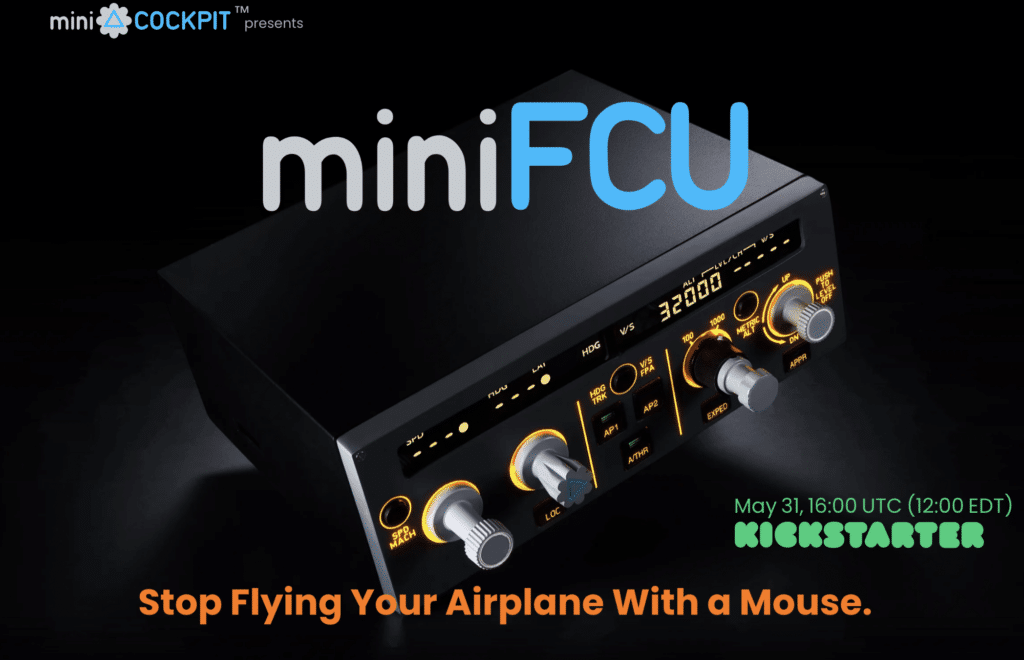 Today is the day, those who are interested in the miniFCU should have your browser ready to order one of the first 1000 units for the price of USD $99.00 at this link.
"We're almost there and the excitement is building! In less than 24 hours we will be launching our Kickstarter campaign for the miniFCU. The official start time is 12:00 (EDT) / 16:00 (UTC), May 31, 2023 We can't wait to share our love of flight sim with you all!
To answer the inquiries we've received about our reward tiers on Kickstarter, we want to be completely clear for everyone. For this purpose, we have prepared an image that describes the details of each stage: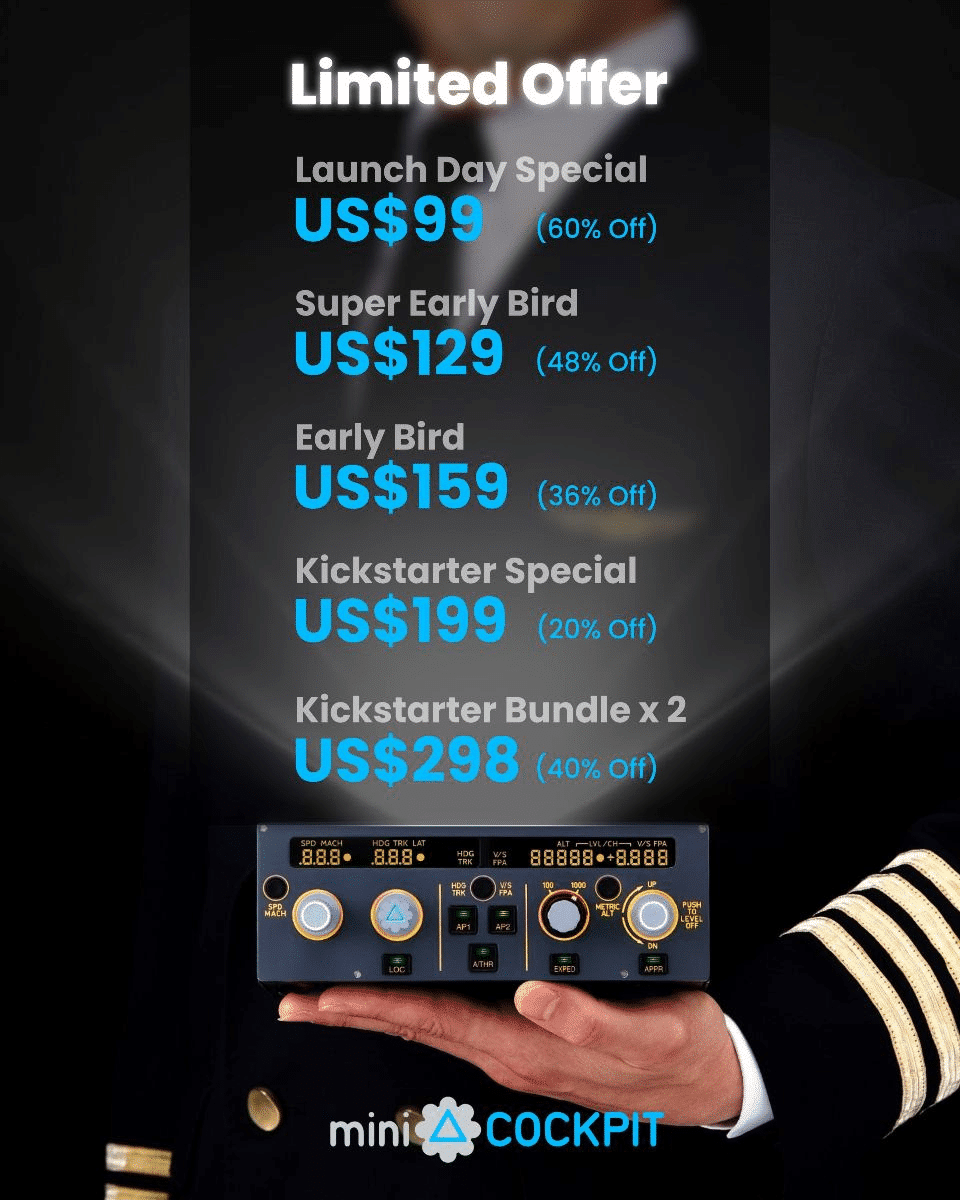 The Launch Day Special costs $99 and is limited to 1,000 units. It will only be available for the first 24 hours, from 12:00 (EDT) / 16:00 (UTC) May 31 to 12:00 (EDT) / 16:00 (UTC) June 1. The other tiers of rewards have no time restrictions, but they do have limited amounts. With the "Kickstarter Bundle x 2" you can get 2 x miniFCU units together, perfect to share with other flight sim enthusiasts. Stay tuned to our Kickstarter campaign page for more information on reward tiers once we go live! Rest assured that we are committed to ensuring every backer can get their hands on the miniFCU and enhance their flight sim experience.
Spread the word! Tell your friends, family and other flight sim enthusiasts about the miniFCU. The more support we get, the closer we are to making the miniFCU a reality for all flight enthusiasts.
Thank you for supporting us in realizing our vision! We can't wait to show you what we have prepared for the launch of the miniFCU Kickstarter campaign".
We reported to you here what it is about, we leave a small video here: