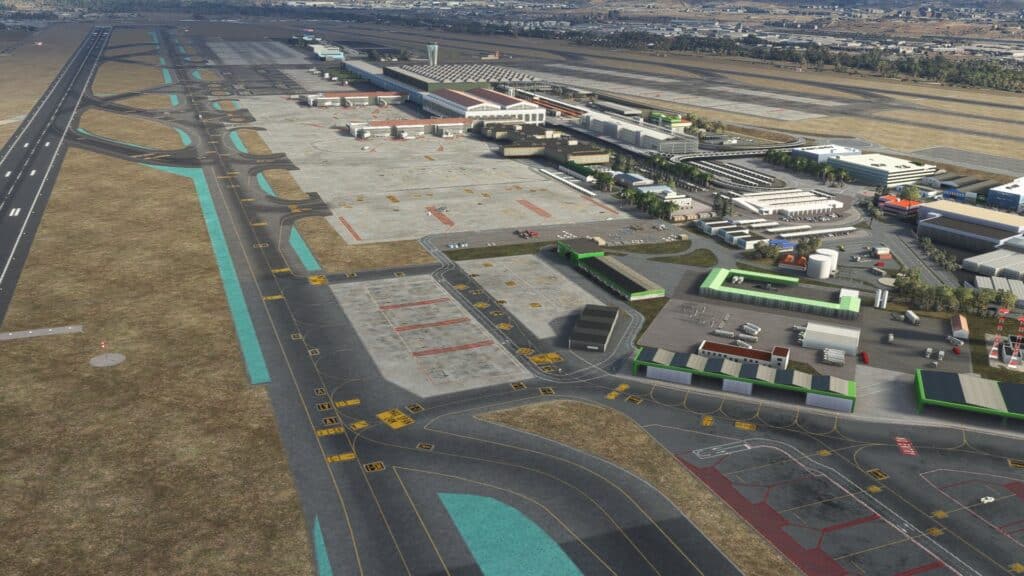 Discover the enchanting world of Málaga Airport and the Costa del Sol with Barelli's MSFS Addon – Malaga Costa Del Sol LEMG MSFS, available at SIMMARKET. Serving as the main gateway to Spain's Costa del Sol, Málaga Airport is connected to 60 nations, generating an impressive annual traffic of 13 million passengers.
With three terminals, it is the fourth largest airport in Spain and the third busiest in the Iberian Peninsula for passenger numbers. The addon provides a handcrafted version of the airport, offering a realistic and immersive experience for Microsoft Flight Simulator 2020 users.
Explore the bustling atmosphere of Málaga Airport, where international flights dominate, accounting for three-quarters of the 18,457,194 passengers recorded in 2022. This dynamic airport is a focus city for prominent airlines like Easyjet, Ryanair, Norwegian Air Shuttle, and Vueling, making it a hub of activity with 127,769 takeoffs and landings during the same year.
Immerse yourself in the captivating beauty of Costa del Sol, as the addon brings meticulous attention to detail, recreating the airport's terminals and runways to deliver an authentic experience. Whether you're an experienced virtual pilot or a newcomer to flight simulation, Barelli's Malaga Costa Del Sol LEMG MSFS Addon promises a thrilling aviation adventure that will elevate your Microsoft Flight Simulator 2020 experience to new heights. Don't miss the chance to embark on this exciting journey – grab your copy now and take to the skies!
💻 With Siminstaller = MSFS Auto-Install and Auto-Update via SIMMARKET app