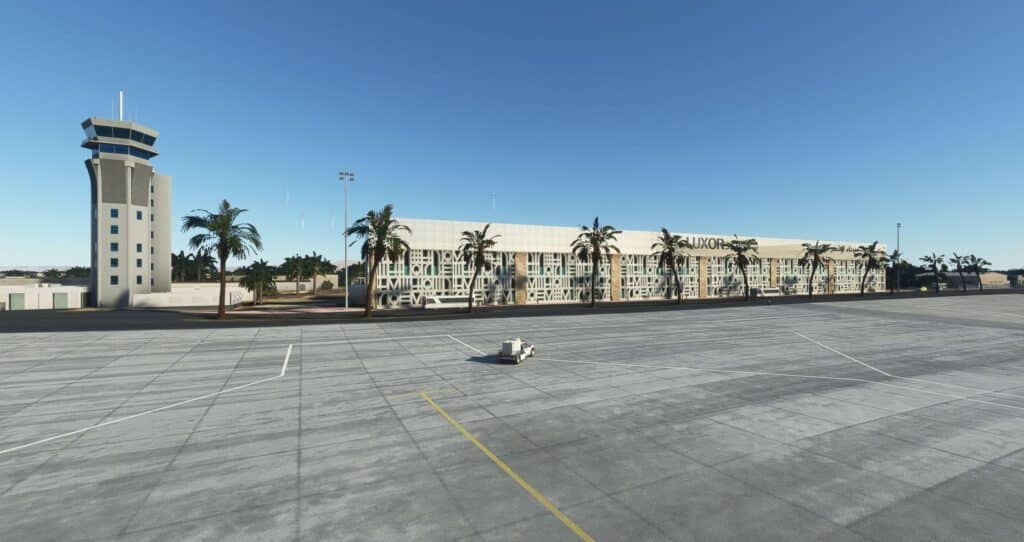 The purpose of FlyNDrive4D – Egypt Pack MSFS is to fly along the Nile River from airport to airport and discover the Ancient Egypt temples.
For IFR and liners pilots :
5 international enhanced airports, some of them with custom 3D PBR objects.
Accurate layout according to the latest charts for parking and taxi.
All airports are provided on separate files so you can deactivate any of them.
For VFR lovers :
More than 13 famous temples landmarks along the Nile River, 3D handmade
3 military airports, manyHhurs of VFR flight are waiting for you !
Discover every major Landmarks of the area.
It's a complete addon all-in-one.
A multilingual PDF Document with historical background explains the Landmarks that are provided in this pack. Manual is available in English, French, and German.
💻 With Siminstaller = MSFS Auto-Install and Auto-Update via SIMMARKET app