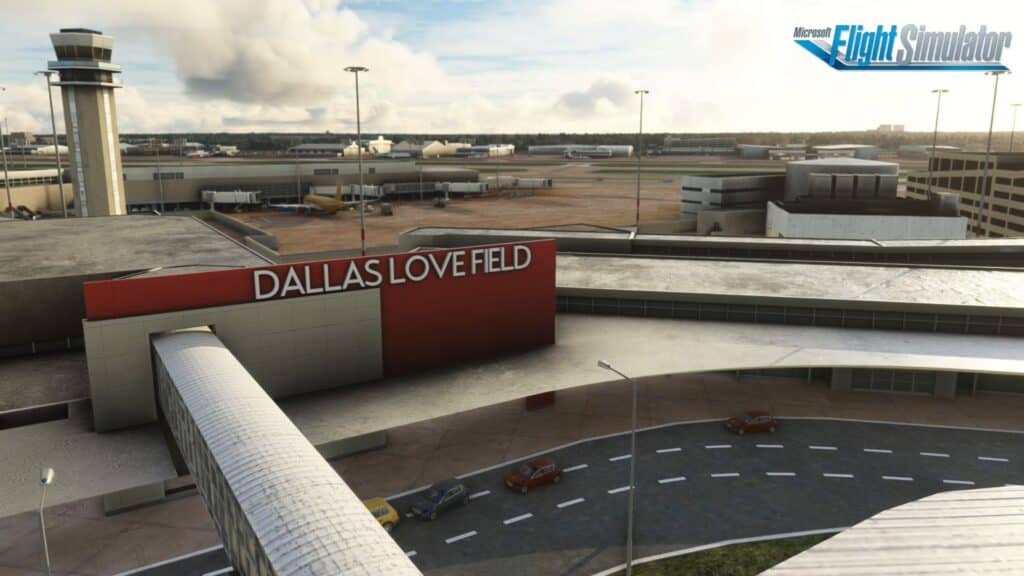 Feelthere's KDAL Dallas Airport for MSFS brings the charm of Love Field to virtual pilots. Located just 6 miles from Dallas, Texas, Love Field holds historical significance as the city's primary airport before the establishment of DFW in 1973.
With 20 gates, 18 of which are leased to Southwest Airlines, Love Field remains a major base and birthplace for the renowned carrier. Recent renovations have modernized the airport, including converting the old runway 18/36 into a taxiway and resurfacing Runway 13R/31L.
The KDAL Dallas Airport scenery offers a highly detailed and visually appealing experience in MSFS. PBR texturing enhances the realism of the airport's models, while the complete ground polygon includes meticulous details such as decals, lines, dirt, and grime. Custom animated jetways, improved night lighting, and taxiway lighting create an immersive atmosphere for virtual pilots to explore.
With updated AFCAD ensuring accurate parking spots, taxiway names, signs, runways, and ground vehicle routing, KDAL Dallas Airport delivers a seamless and authentic airport environment. The placement of multiple objects using the MSFS SDK adds vibrancy and depth to the virtual surroundings. For aviation enthusiasts and those seeking to explore Love Field's rich history, experience the charm of Love Field, the birthplace of Southwest Airlines, and embark on memorable flights from this iconic Texas airport.