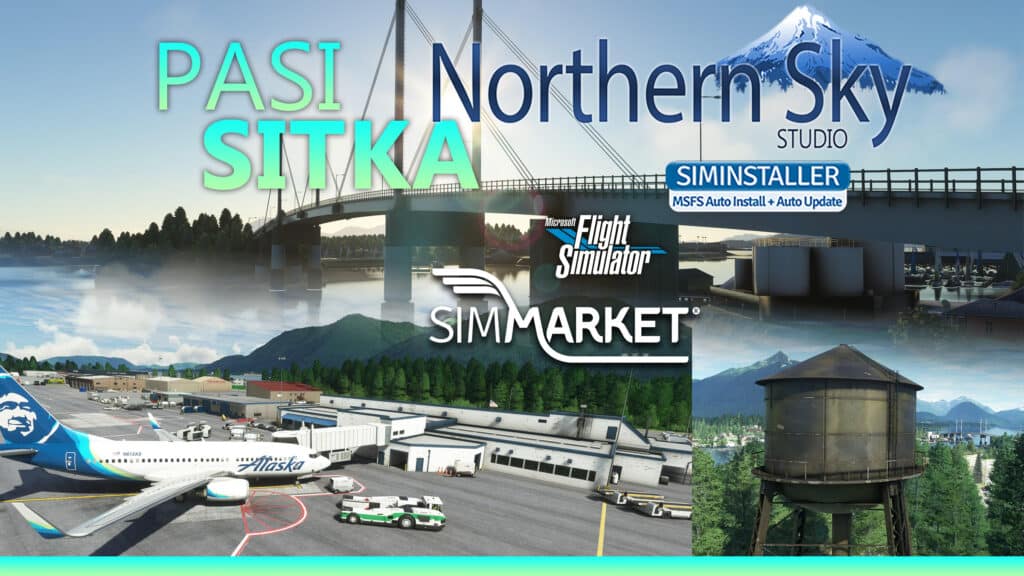 Get some fresh air with Northern Sky Studio's Sitka Rocky Gutierrez Airport (PASI, SIT) – in Alaska – for Microsoft Flight Simulator, now available on SIMMARKET. This is the kind of scenery made with attention to detail and high quality design textures, to offer the most accurate replica of the terminal and surroundings, immersing users in its rich history and significance. From the iconic causeway on Japonski Island to the historic Mausoleum, the custom surroundings recreate the environment with astonishing authenticity.
Boasting cutting-edge visuals, the airport features PBR materials that lend depth and realism to every building, along with custom orthophoto for both the airport and surrounding areas. This ensures a seamless and captivating flying experience while maintaining optimal performance. With a history of serving Alaska Airlines, Delta Air Lines, and Alaska Seaplanes, the airport stands as a vital hub, and its challenging weather conditions make for exhilarating landings. If you're an aviation enthusiast, a flight simmer, or simply looking to explore Sitka from the virtual skies, Sitka Rocky Gutierrez Airport is a must-have addition.
Plan a journey to Sitka Rocky Gutierrez Airport. Step into its legacy and immerse yourself in its captivating environment, rich with history and authenticity. Head over to SIMMARKET now and seize the opportunity to explore one of aviation's most thrilling destinations from the comfort of your simulator setup.
💻 With Siminstaller = MSFS Auto-Install and Auto-Update via SIMMARKET app