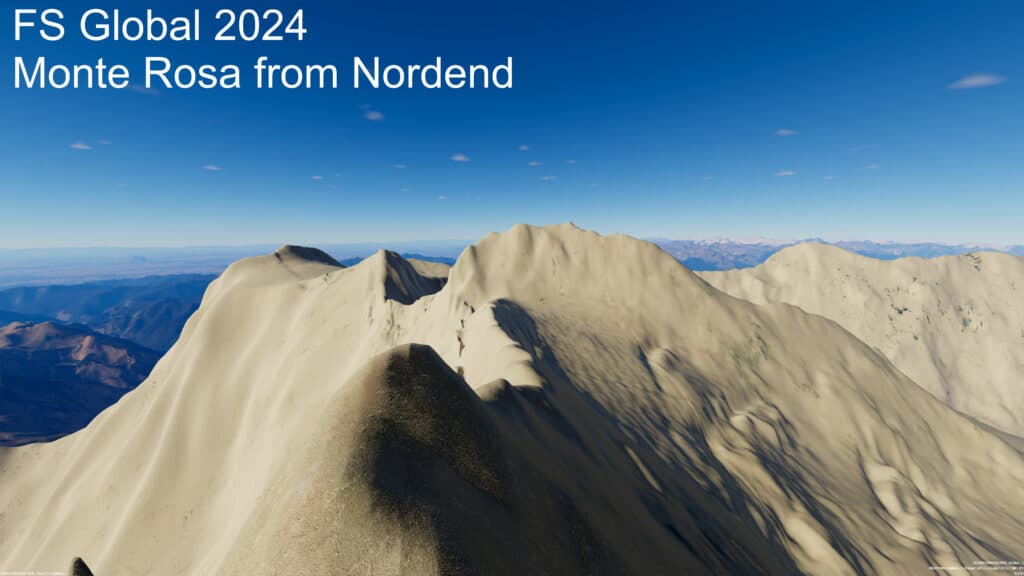 Unveil the World's Splendor with FS Global Ultimate 2024 on SIMMARKET:
Prepare to be captivated by the boundless beauty of flight simulation with Pilot's FSG – FS Global Ultimate 2024, now available on SIMMARKET.
This remarkable Digital Elevation Mesh (DEM) advancement represents a leap forward since its inception in 2005. The latest version 2024 introduces advanced technical features and new data, offering a stunning portrayal of key global destinations, including the European Alps, Antarctica, Iceland, Greenland, New Zealand, and various prominent islands.
Immersive Realism and Precision:
FS Global Ultimate 2024 redefines flight simulation, immersing you in an incredibly lifelike world. High-resolution enhancements are a cornerstone of this new product, with regions like Switzerland, Austria, Italy, and Iceland meticulously crafted at 2m and 4.75m resolution, capturing the minutiae of landscapes from shorelines to mountain peaks.
Seamless Compatibility and Worldwide Enhancements:
Stay at the forefront of flight simulation technology with FS Global Ultimate 2024, compiled using the latest Prepar3D v6 SDK, guaranteeing seamless integration with modern advancements. Moreover, the update retains compatibility with Prepar3D v4 and v5, catering to a wide user base. With global enhancements spanning continents from North America to Asia, and Africa to the Americas, this scenery transforms your flights into an unparalleled experience of authenticity and detail.
Elevate your virtual flights to new heights with Pilot's FSG – FS Global Ultimate 2024. Experience the wonder of flight like never before, as every takeoff and landing connects you to a breathtaking world of unparalleled accuracy. Immerse yourself in the future of flight simulation today on SIMMARKET!