A free handbook from X-Craft, written by Marko Mamula.
I am proud to present to you X-Plane Explained – your free guide to navigating the world of X-Plane flight simulation. Whether you're a beginner looking to get started or an experienced user seeking advanced tips, this ebook is designed to be your one-stop resource, consolidating all the essential information you need in one place. We'll cover everything from Getting Started with X-Plane, navigating the X‑Plane community, Tips for engagement on the forums, Finding and Installing add-ons, troubleshooting the most common issues, insider Tips & Tricks, and much more.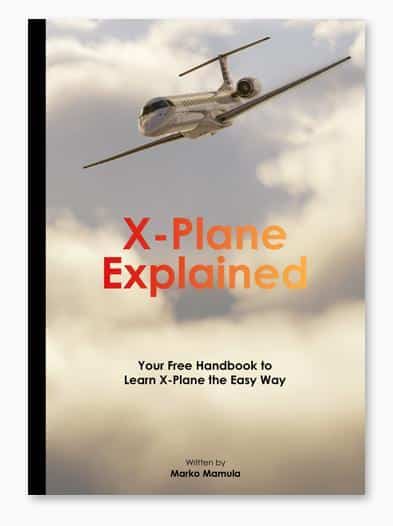 As developers of aircraft with a decade of experience with X-Plane, we know firsthand that getting started can easily become overwhelming because the information is scattered everywhere on the internet. To save you weeks of frustrations searching for the right resources, we've put together this free ebook so that you can get started today.
And if you're wondering why I'm writing books and now working on the E-Jets or ERJs, the answer is simple! My family lives all around Europe, and when I visit them over the summer, I don't have access to my development machines so I can't directly work on our products. But since I'm a workaholic, I needed something to occupy my mind 😄 So I decided to tackle the issue we've all encountered – not knowing where to find the right resources. I hope you'll find it useful!
My grandma already approved it, and I hope you'll find it useful too! If you do, please share it with anyone who might benefit from it 🤝🏻
We'd also appreciate any feedback to ensure we make it as useful as possible. So if you have any extra tips or tricks, please send me a DM! 🔊
And now… back to work!