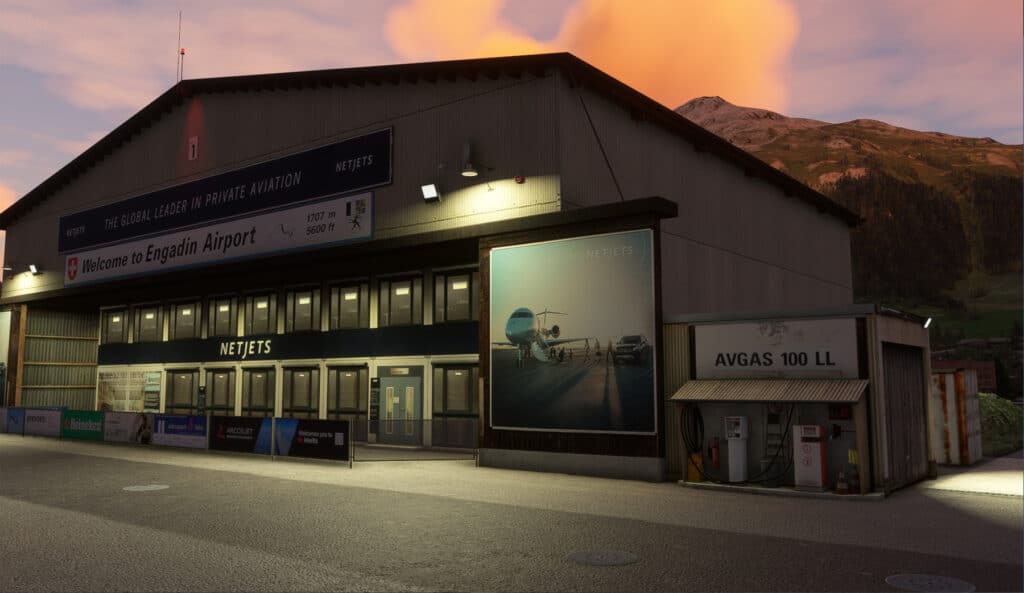 Samedan LSZS for Microsoft Flight Simulator is a stunning addition to your virtual aviation adventures, now available on SIMMARKET. This meticulously crafted scenery offers a remarkable level of detail, with realistic airfield buildings and layout based on current image material, high-resolution PBR textures, and dynamic features such as gates that open and close at specific times.
The interiors of Hangar 2 are also intricately designed, complete with static aircraft, providing an immersive experience.
The airport truly comes to life with realistic building lighting, collision detection for all structures, animated people, and responsive elements like windsocks indicating wind conditions. The scenery extends beyond the airport with nearby buildings, a thriving community, goods handling facilities, and even a picturesque railway line running through the landscape. Samedan LSZS is fully compatible with the latest version of Microsoft Flight Simulator for PC and includes multilingual manuals for easy setup and operation. It's a gateway to the Swiss Alps that offers both realism and breathtaking scenery for flight enthusiasts.
Samedan LSZS is a must-have addition to your collection, promising an authentic Swiss alpine experience that's rich in detail, performance-optimized, and dynamic in every aspect.