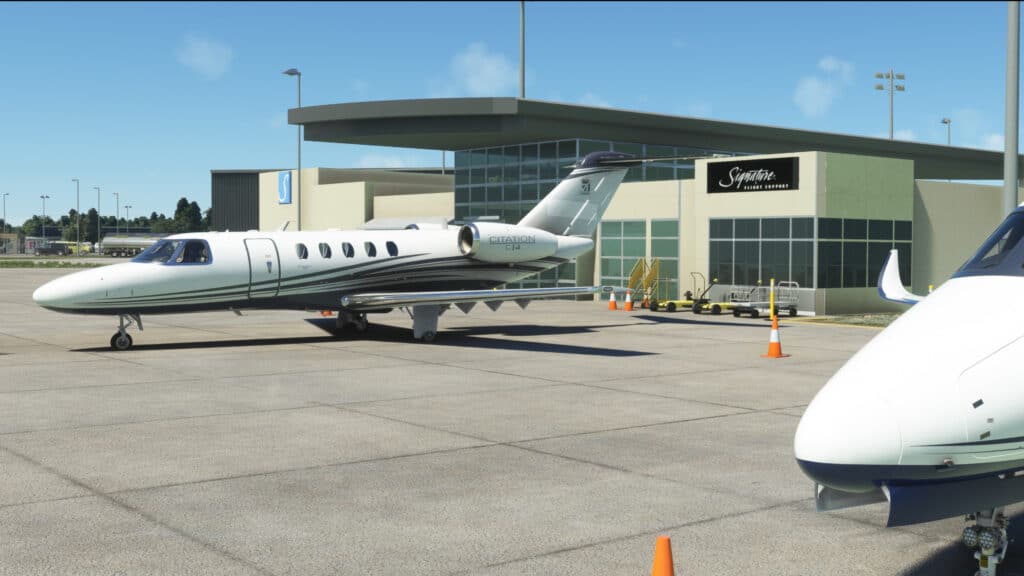 Arif Studio's KPWK Chicago Executive Airport for Microsoft Flight Simulator, available at SIMMARKET, brings the historic Chicago Executive Airport to life in incredible detail. This airport, with its rich history dating back to 1953, has undergone significant development over the years. It serves as a hub for executive jets, offering a unique blend of civilian and occasional military operations, including Lockheed C-130 visits.
Notably, it features a public viewing area and key landmarks like the Ramada Hotel Tap House restaurant and Windy City Aviation building. The add-on's standout features include meticulously recreated 3D models of main hangars and structures, ensuring precision and authenticity. It offers excellent performance with non-PBR textures, quick loading times, and photorealistic textures on runways and taxiways.
ATC compatibility, 'cold and dark' start scenarios, and detailed surroundings, including an industrial complex, enhance the overall experience. The add-on also provides atmospheric night lighting and streetlights for realistic nighttime operations. Arif Studio's KPWK Chicago Executive Airport is a must-have for flight enthusiasts, offering an immersive and historically significant aviation experience. Download it now on SIMMARKET to explore this iconic airport in Chicago's outskirts.
💻 With Siminstaller = MSFS Auto-Install and Auto-Update via SIMMARKET app