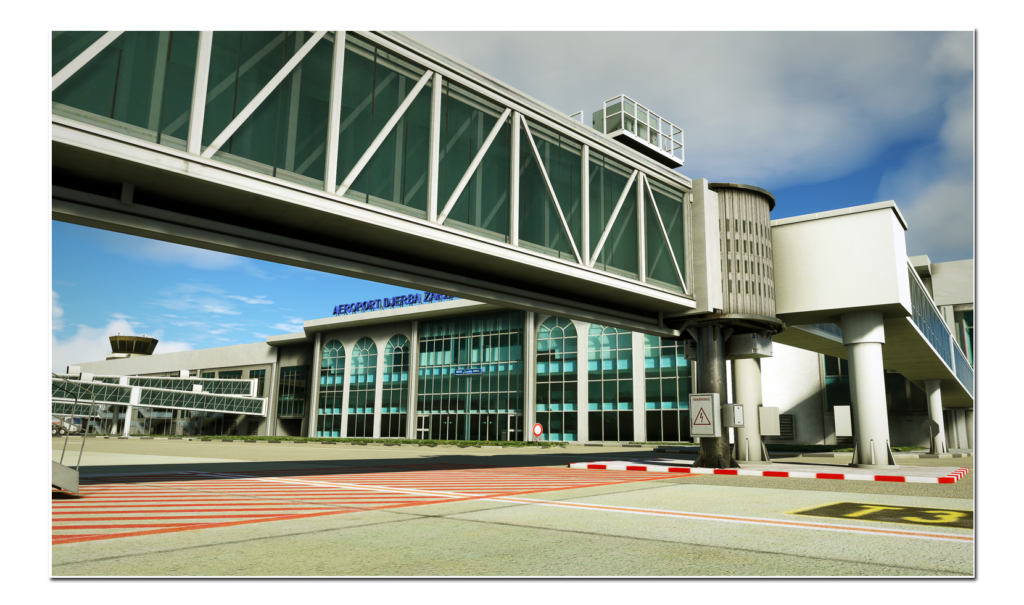 Experience the stunning beauty of Djerba, the largest island in North Africa, with the incredible scenery of FSDG doe MSFS scenery, now available on SIMMARKET. This exquisite add-on brings the Gulf of Gabes to life, offering an accurate and realistic rendition of Zarzis International Airport, your gateway to this captivating island.
The island of Djerba is renowned for its appeal to tourists, scuba divers, and water sports enthusiasts, and with just over 500 square kilometers to explore, your adventure begins right after landing at Djerba-Zarzis Airport. This airport, together with Enfidha-Hammamet, is a key hub in North Africa, making it an ideal starting point for your virtual journeys. FSDG – Djerba MSFS is meticulously crafted to ensure optimal performance while maintaining breathtaking visual results. Plus, it seamlessly integrates with other add-ons, including GSX, to enhance your flight simulation experience further.
To guide you through your Djerba adventure, this add-on includes a comprehensive manual, making it accessible for both novice and experienced flight simmers. Whether you're exploring the island's picturesque landscapes, taking off from Zarzis International Airport, or simply soaking in the dynamic lighting and reflective textures, FSDG – Djerba MSFS offers an unparalleled level of detail and realism. Don't miss out on the chance to explore this enchanting destination; get FSDG – Djerba MSFS now on SIMMARKET and embark on your virtual journey to Djerba today!