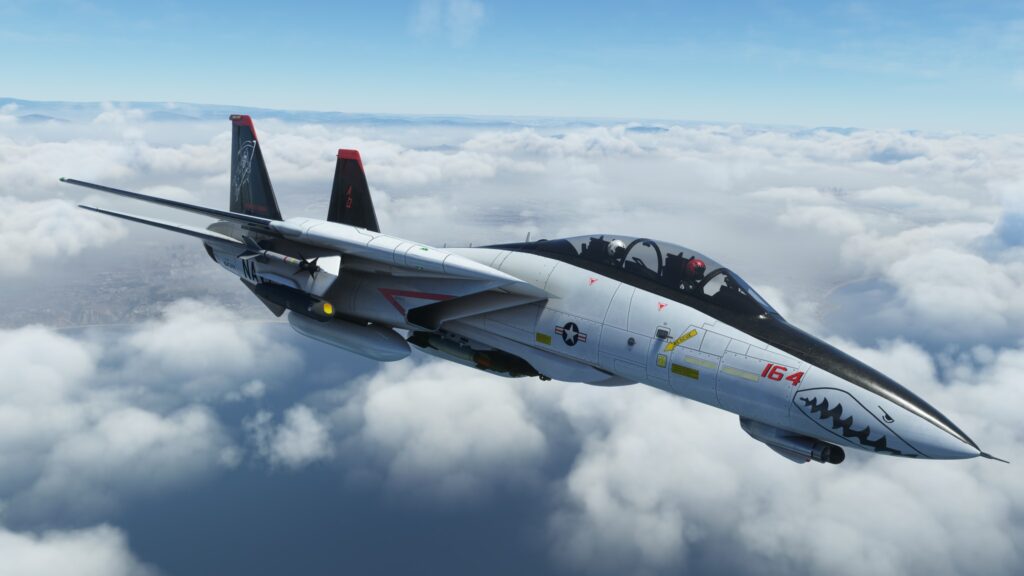 Just Flight's latest update v1.0.8, for the F-14 Tomcat in Microsoft Flight Simulator has brought the addition of the F-14D variant, known for its advanced avionics and capabilities. Alongside this new variant, the update introduces five stunning and new liveries, offering a rich visual experience to virtual pilots.
Visual enhancements are a significant part of this update, with improved Level of Detail (LOD) models ensuring a more realistic appearance that adapts to viewing distance. The F-14A and F-14B variants also benefit from tinted windscreens, significantly improving HUD visibility in bright sunlight. Furthermore, additional liveries have been added for these models, providing more customization options.
Behind the scenes, the update includes code improvements and fixes, ensuring a smoother and more stable flight experience. With Just Flight's commitment to quality and attention to detail, this update enhances the F-14 Tomcat's realism and immersion, making it a must-have for both dedicated fans and newcomers to the world of flight simulation.
Version v1.0.8
Free addition of F-14D Tomcat with five liveries
Improved LOD model arrangement
Tinted windscreen added to F-14A/B for improved HUD visibility in bright sunlight
Addition of further liveries for A and B models
Code improvements and fixes