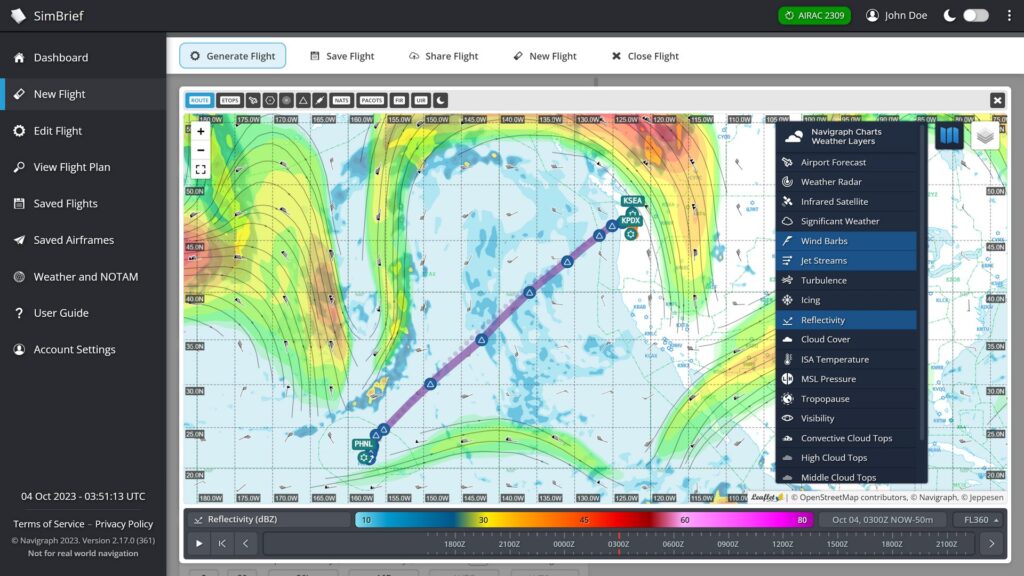 AIRAC Cycle 2310 is out! SimBrief now offers a complete redesign of the weather interface for the interactive map.
The new interface improves performance and useability, while also making it possible to view advanced weather overlays from Navigraph Charts (such as Jet Streams, Icing, and Turbulence) directly in SimBrief. Whenever a weather overlay is displayed, intuitive sliders let you change the forecast time or altitude for the selected weather overlay, and a legend is shown describing the possible colors and symbols.
Other new features include:
A new infrared satellite overlay to view the current cloud coverage across the globe.
A new day and night visualization layer.
A new button to quickly re-center your route on the map.
A new Flight Maps section on the Flight Briefing page.
The weather overlays are available to all users that have a Navigraph Unlimited Subscription. Happy flying!
More information about Navigraph here.
Navigraph Charts is reaching new heights with the addition of a 5th map layer – Satellite view!
Easily locate buildings and landmarks to enhance your flight simulation experience. Available now on all platforms, including the Charts In-Game Panel for MSFS. Explore the world like never before!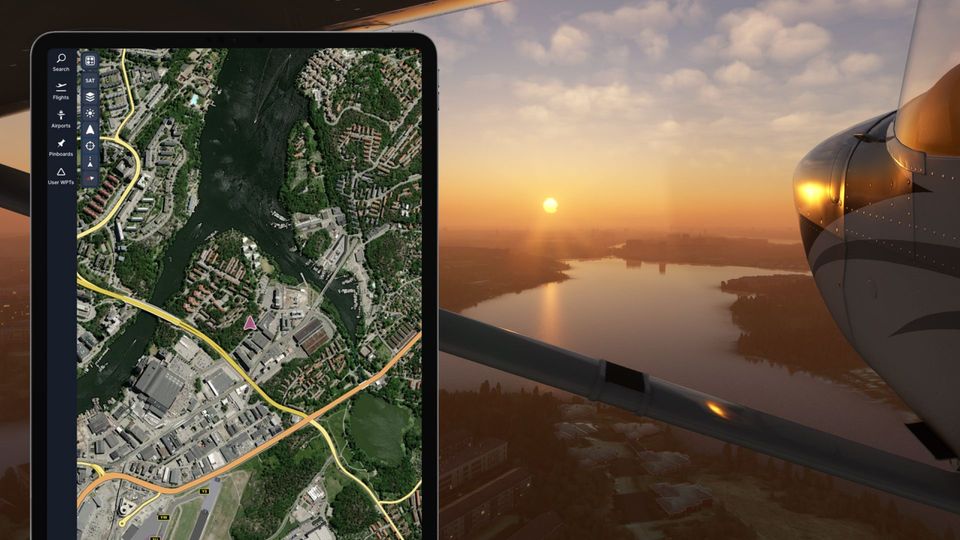 .