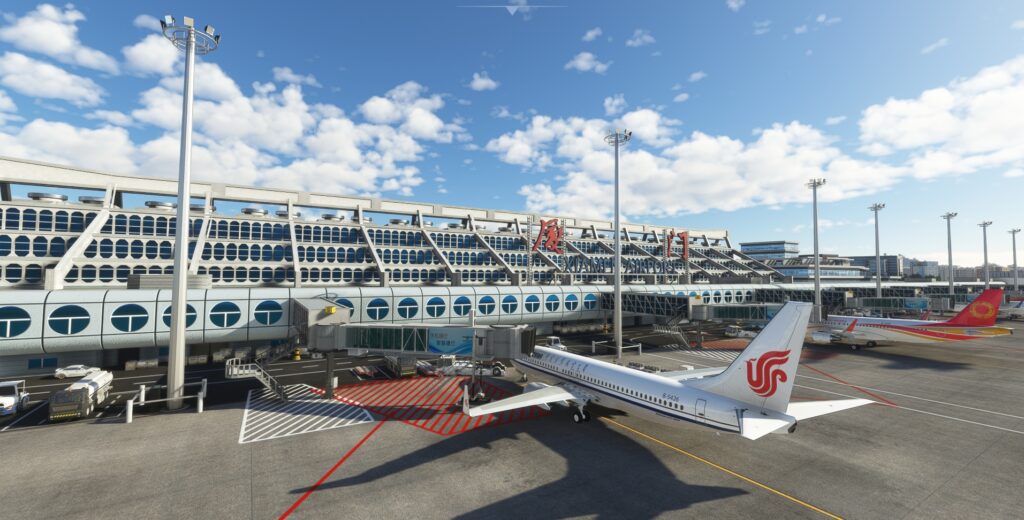 You are all invited to China to explore the vibrant and picturesque city of Xiamen like never before with SamScene's China Xiamen ZSAM scenery for Microsoft Flight Simulator. This meticulously crafted add-on transports virtual pilots to Xiamen Gaoqi International Airport, which serves the bustling city of Xiamen in Fujian Province, China. The airport comes to life with accurate representations of terminals T3 and T4, complete with detailed designs and ground markings.
To enhance your flight experience, SamScene has also included custom moving jetways, realistic night effects, and a thoughtfully simplified interior design for terminal T4 to ensure smooth performance without compromising on visual fidelity.
But it doesn't stop there – SamScene goes the extra mile by bringing the city of Xiamen to life with over 200 handcrafted building models, showcasing iconic landmarks like banks, shopping malls, hotels, universities, stadiums, bridges, ferry terminals, and more. With the addition of over 500 high-rise apartments and beautiful night effects, the cityscape truly shines, especially during those twilight approaches and night flights. To maximize your experience, SamScene even offers a base pack for SIMMARKET users, featuring satellite images that can be easily integrated for a more immersive flying experience.
Whether you're a seasoned aviator or just beginning your journey in the world of flight simulation, SamScene's China Xiamen ZSAM scenery for MSFS promises an unforgettable adventure. So, fasten your seatbelt, prepare for takeoff, and get ready to explore the stunning landscapes of Xiamen both from the air and on the ground. Download the base pack from their website and dive into the wonders of Xiamen today.
💻 With Siminstaller = MSFS Auto-Install and Auto-Update via SIMMARKET app