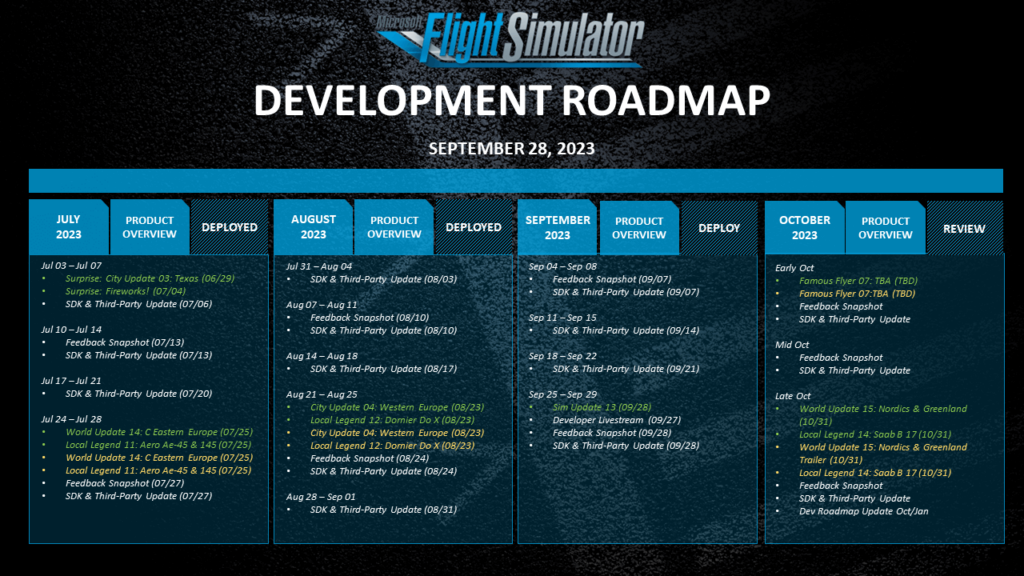 Some days ago a development update from the Asobo team. With apologies for the latest Sim Update 13. As they wrote: "Following this release, an unexpected issue occurred. This issue prevented many players from downloading/installing content and affected both in-game updates and Marketplace content installations. " Read more about it here.
And specially for Xbox users:
As part of our ongoing efforts to improve the performance and stability of Microsoft Flight Simulator, we recently announced a new public testing opportunity specifically targeted to reduce crashes on the Xbox platform. There is a new optional test build available now for players on Xbox Series X|S. This build does not contain any changes to the sim itself but does include enhanced error logging and reporting. This data is collected automatically from everyone who installs the test build and will be used to help the development team diagnose and resolve application crashes. If you are an Xbox player who would like to assist with this data collection, you can find instructions on how to download and install the test build on our forums here.
Community Video:
For this week's Community Video, we join real-world airline pilot and flight simmer 737NGDriver as they highlight some of the new features that arrived in the Boeing aircraft for Sim Update 13.
737NGDriver runs through the new Simbrief integration, wind uplinks, and the new checklist features onboard the Boeing 747-8. All users can utilise these new features in this plane now!