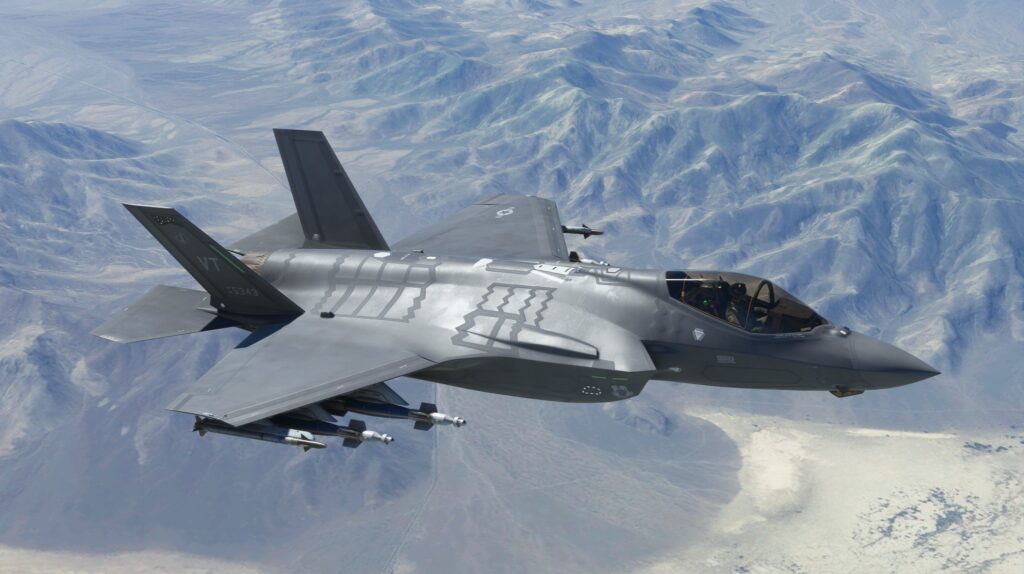 IndiaFoxtEcho's F-35 Project for Microsoft Flight Simulator has received its 27th update in under two years, showcasing the team's dedication to improving the aircraft's functionality and realism. Initially aimed at addressing minor glitches in version 1.2.6, this update has grown into one of the project's most extensive ones. The update is already available on SIMMARKET.
This update encompasses a wide range of improvements and additions across all F-35 variants, enhancing the overall user experience. Notable changes include improved maneuverability, post-stall yaw authority, and a comprehensive overhaul of the sound package, ensuring a more immersive audio experience. The visual aspects have also been refined with remapped textures and added details for better resolution. Additionally, users will appreciate the inclusion of new liveries and visual variants, making the F-35 experience more diverse and customizable.
For F-35A enthusiasts, several USAF squadron liveries have been added, as well as a custom helmet for the F-35 Demo team and other visual enhancements. F-35B variants benefit from bug fixes related to AIM-120 missiles and improvements to the Italian Navy 4-01 livery. The F-35C sees improvements in its Angle of Attack (AoA) indexer lights and the addition of VFA-125 livery. These updates collectively ensure that the IndiaFoxtEcho F-35 project remains one of the most impressive and continually evolving aircraft add-ons for MSFS.
Changelog :
GENERAL
– Solved minor glitch preventing HMD Brightness "Down" from working as intended on -B and -C models
– Allowed user to activate Launch Bar with both the keystroke and the PCD
– Improved maneuverability and turn performance at low speed
– Improved post-stall yaw authority
– Redone canopy scratches
– Improvement FPV alignment during bank
– Added MAN/AUTO waypoint switching option
– Major modification to the sound package:
> Redone engine exhaust sounds and cones
> Redone engine faraway sounds
> Redone jet whine sounds and added "howl" effect
> Redone cockpit low-pass filter and volume levels
> Improved dynamic wind and rattle sounds
> Redone engine faraway sounds and adjusted loudness vs. distance curves
– FCS Reset is now automatically applied once autopilot is operated (should result in more reliable autopilot behavior)
– Fixed bug preventing JDAM beast mode selection on A and C models
– Remapped and retextured multiple details for better resolution and more realistic look
– Added weapon bay lights (automatic activation if aircraft is on the ground and doors are open)
– Added refuel system lights (automatic activation if refuel probe/receptacles are ready for IFR)
– Added Ground Track "T" symbol to both HMD and HUD PCD format
– Added Tacan "diamond" symbol to both HMD and HUD PCD format
– Added proper CAGE/UNCAGE behavior to horizon ladder in PCD HUD format
– Added sideslip indicaition on HMD, and on PCD EFI and HUD formats
– Improved bank scale functionality on HMD
– Added NWS caption to HMD symbology
– Added wheelbrakes indication to HMD symbology
– Added VV ghost to PCD HUD format and normalized behavior of VV-related symbology
– Redone V/S BIT animations
– Fixed multiple minor glitches to CDI symbology (HMD and PCD)
– Minor optimizations to PCD-EFIS HSI mode
– Redone all thumnails
F-35A
– Added USAF 493rd Fighter Squadron livery
– Added USAF 325th Fighter Squadron livery
– Added USAF 48th Fighter Wing livery
– Added L-007 livery for Royal Danish Air Force
– Minor improvementes to danish livery
– Updated USAF 495th Fighter Squadron livery
– Added custom helmet for F-35 Demo team
– Added visual variant with drag-chute "hump"
– Added Norwegian Air Force 5148 livery
F-35B
– Solved bug causing AIM-120 on STA4 and STA7 not to appear
– Solved bug causing potential horizontal speed increase during vertical take-offs
– Minor improvements to Italian Navy 4-01 livery
– Added Italian Navy 4-03 livery
– Fixed numbers on VMFA-121 VK-00 livery
F-35C
– Improved AoA indexer lights on nose gear
– Minor tweaks to VFA-97 livery
– Added VFA-125 livery