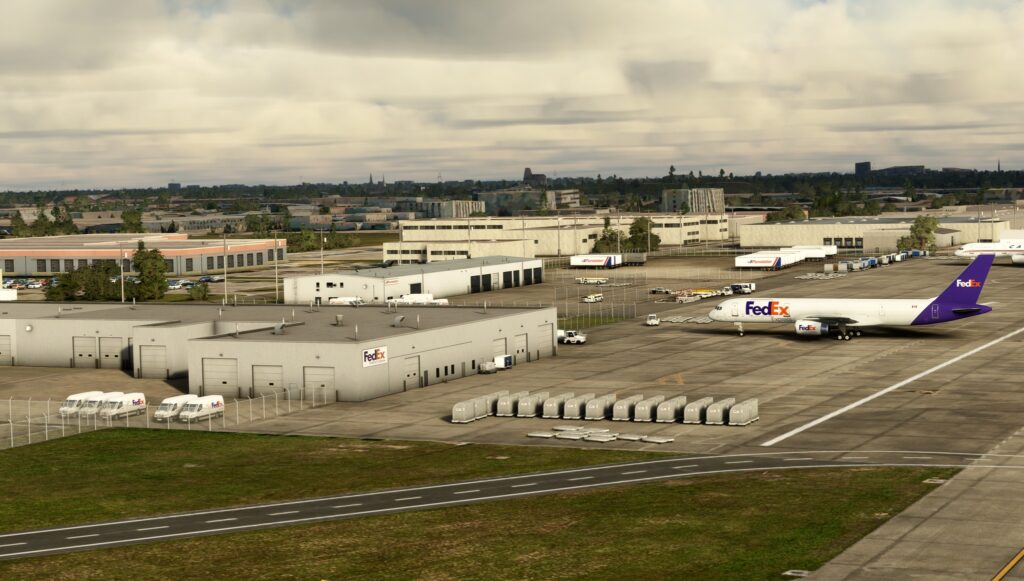 As to read on the Facebook page of FSimStudios:
First and foremost, we want to extend our gratitude to all of you for your support during our "silent development period." The FS Market has been changing rapidly, with increasing pressure from competition and decreasing revenues due to saturation. This has resulted in some well-known long-time developers to cancel projects, exit the market or pivot to new product lines. We have always had a cooperative approach when it comes to our projects – we believe that in niche markets, cooperation among developers outweighs competition. This is the route that was taken initially for Montreal, which at last unfortunately didn't come to fruition and led to the current situation.
The reality is – three renditions of the same airport is one or two too many. In these market conditions, people seems to go for whoever is first to the market, and not necessarily whoever is best. We estimate that only a small fraction of customers (eg. those long-time followers of FSS, plus perhaps a few other people) re-buy Montreal at this time. For us to really compete, we must bring a revolutionary, top-tier product to the market. We are talking "Pyreegue/Flightbeam" standard. That is now the goal for Montreal. We will continue making progress towards that – our goal is to make the very best, most detailed, most advanced scenery that we can to really stand out and be competitive in this market.
We are NOT cancelling Montreal. We are already heavily invested in it. There's more downside if we cancel than if we continue working towards this final goal. However, to reach this level of detail, it take multiple months of development time (that is why you only see those AAA developers release one product a year). Expect to see more frequent updates from us as we continue making progress.
That being said, we have other exciting things to announce:
Change of Plans – WINNIPEG INTERNATIONAL AIRPORT FOR MSFS:
As mentioned above, we've made a strategic decision to postpone our work on Montreal for the time being. Instead, we have focused on finishing Winnipeg.
Winnipeg being a smaller airport, is also a great testbed for new techniques we will be implementing on future products. This airport has been fully developed with MSFS in mind and leveraging on multiple new technologies (and for that reason won't be converted to P3D).
Winnipeg features some of our most-detailed 3D models ever made, and multiple optimization techniques to make it lighter on performance. The product is just a few days away from release, and will conveniently drop before Cross The Pond.
Updates for Older Products:
We'll be rolling out updates for some of our older products very soon. These updates aim to refine and improve some of our older works, iron out any bugs, and add some of the most requested features. Here's roughly the roadmap:
Roadmap:
Now – Next Weeks: Finalizing and Release of Winnipeg International Airport.
November: Halifax V2 – Performance updates, texturing and modeling improvements, new Cargo Terminal, Wig Wag Lights, Lighting improvements, Xbox Compatibility. Free for existing customers.
End of November: Calgary V1.1 – Bugfixes, new buildings Downtown, lighting improvements.
December and Beyond: Development of Montreal will continue in parallel with new products. Vancouver V2, CYXU Updates, as well as new Airports (Canadian and International) are planned.
We're always looking to innovate and provide the best products for our community. Your support means the world to us, and we're excited to fly with you into the future!
FSimStudios Team