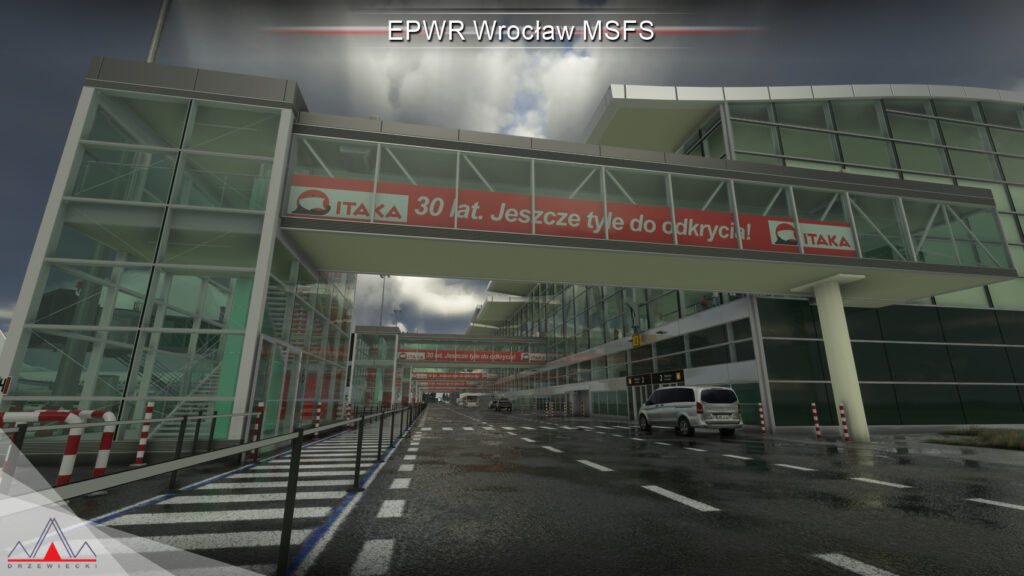 Drzewiecki Design's EPWR Wroclaw MSFS is a remarkable addition to Microsoft Flight Simulator, offering aviation enthusiasts a highly detailed and visually stunning rendition of Copernicus Airport Wrocław in Poland. This airport holds significant historical importance, with a rich past that spans military use during World War II to its transformation into a thriving international civil-military hub.
Wrocław Copernicus Airport, Poland's fifth busiest, is strategically located southwest of the city center and boasts one runway, a passenger terminal, cargo facilities, and a general aviation terminal. Furthermore, it serves not only civilian aviation but is also frequently utilized by the Polish Air Force, US Air Force, NATO Air Force, and the Heavy Airlift Wing.
Drzewiecki Design's EPWR Wroclaw MSFS scenery is truly a masterpiece in flight simulation. The package offers an up-to-date and highly detailed rendition of the airport, complete with PBR materials, dynamic lighting, and epic night textures, all while remaining FPS-friendly for smooth performance. The inclusion of custom-animated people and vehicles, interior modeling at the terminal building and control tower, high-quality static aircraft, animated jetways, and custom sounds add to the immersive experience. Additionally, Wroclaw City landmarks enhance the authenticity of the scenery, providing a comprehensive and visually captivating representation of the area. What's more, this scenery is fully compatible with GSX Pro, making it a fantastic choice for those seeking a top-tier experience in Microsoft Flight Simulator.
In summary, Drzewiecki Design's EPWR Wroclaw MSFS scenery brings to life the vibrant history and contemporary significance of Copernicus Airport Wrocław in exquisite detail. With its stunning visuals, performance-friendly design, and compatibility with popular add-ons like GSX Pro, this product is a must-have for flight simulation enthusiasts looking to explore and experience the unique charm of Wrocław and its busy airport. This scenery package offers a fantastic opportunity to immerse yourself in the world of aviation and explore a fascinating historical and contemporary aviation hub.
Complete your sceneries collection with more titles from Drzewiecki Design at SIMMARKET