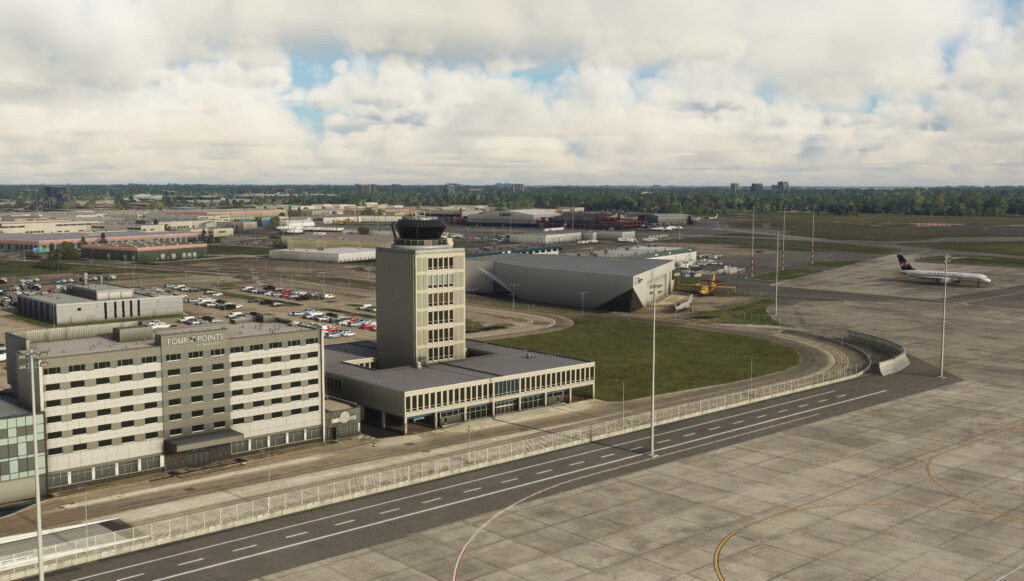 FSimStudios presents an outstanding addition to the Microsoft Flight Simulator experience with their Winnipeg James Armstrong Richardson International Airport (CYWG) scenery. This new add-on airport for MSFS is a pivotal hub for travel in Central Canada, serving as the seventh busiest airport in the country, accommodating over 3 million passengers in 2022.
This package brings Winnipeg's airport to life in remarkable detail, showcasing bespoke high-quality texturing, a fully modeled terminal building complete with interiors, and intricate models of all airport structures and surroundings. The use of the latest MSFS SDK features ensures optimal optimization and performance, making it a seamless addition to your simulator.
Additionally, it features unique attractions like the Turbine Testing Facility, the Western Canada Aviation Museum, and even an iconic Tim Hortons outlet on RWY36. Plus, the Canadian Forces Base Winnipeg is also fully modeled with static C130s, adding further realism to the virtual environment. For flight enthusiasts seeking an immersive experience in one of Canada's key travel hubs, the FSimStudios Winnipeg International Airport is a must-have.
Whether you're exploring Canada, the United States, or serving remote communities in Northern Manitoba, Northwestern Ontario, and Nunavut, this detailed airport add-on enhances your simulation adventure. Furthermore, FSimStudios recommends installing World Update Canada for the best experience. The installation process is made convenient with the Siminstaller, ensuring MSFS auto-installation and auto-updates via the SIMMARKET app, guaranteeing that your virtual Winnipeg International Airport for MSFS is always up-to-date.
💻 With Siminstaller = MSFS Auto-Install and Auto-Update via SIMMARKET app