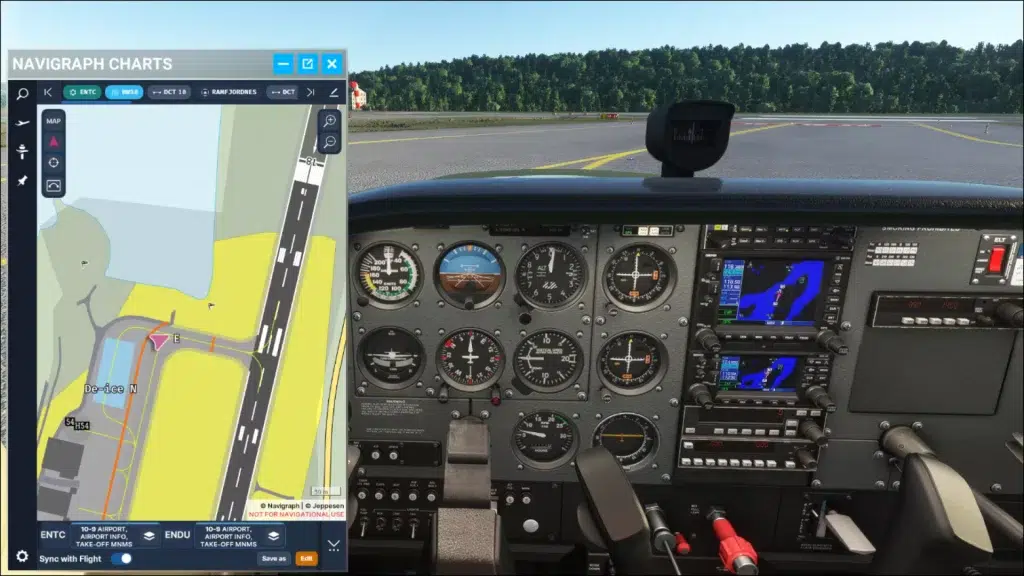 Stay connected to your flight progress across all your devices with Navigraph Simlink. By installing this seamless connectivity tool, you can effortlessly monitor your simulator aircraft's position through Navigraph's traffic servers, unlocking the powerful Moving Maps functionality. Keep tabs on your flight's progress with ease and precision, no matter which device you're using.
Follow Your Aircraft
Moving Maps is a powerful tool that can help you improve your situational awareness and reduce your workload in the flight simulator. With Moving Maps, your aircraft's position is displayed directly on the charts in real-time, which can be especially helpful when:
Taxiing at large airports: Moving Maps can help you navigate complex taxiways and avoid getting lost, even at the largest and busiest airports.
Flying in challenging conditions: Moving maps can help to enhance safety and realism by combining the simulator position with our comprehensive weather overlays, including weather radar and convective clouds.
Navigating enroute: Navigraph Moving Maps can also help to improve your overall situational awareness by giving you a clear and concise view of your aircraft's position relative to the surrounding environment, such as cities, landmarks, rivers, and lakes.
Read more about it here on the Moving Map website of Navigraph.
Even on/with the Xbox it could work.