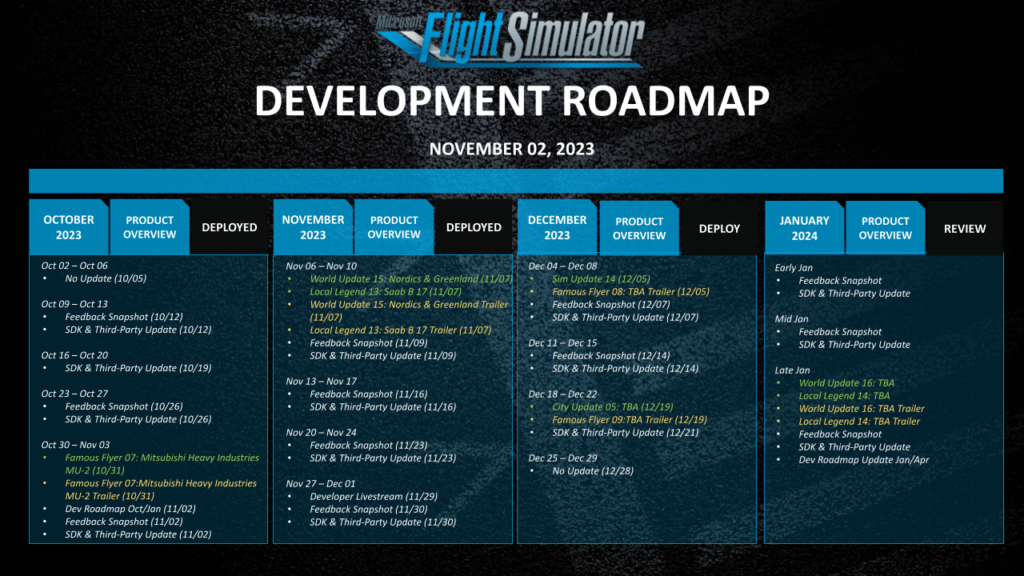 This week some more info from the Asobo development team.
They started this week by launching a pre-release test build (1.35.13.0) of the upcoming Sim Update 14. If you'd like to read a list of the bug fixes and other improvements in this build, please see our forum post here.
The biggest issue we have noted from SU_14 testers so far is a regression that was causing Assistance settings to reset to default whenever launching the sim. The dev team has identified the cause of this bug and will resolve it in a future SU_14 beta build.
And off course the release from the Famous Flyers 7, as mentioned earlier:
Coming up next week, Tuesday, November 7, are two more new releases!
World Update 15: Northern Europe & Greenland
Local Legend 13: Saab B 17.
Improved versions of World Update 11: Canada & World Update 12: New Zealand
Read more about it here. Some new items & updates via Marketplace. And a lot of new software titels via simMarket also for MSFS2020. And still for FSX/Prepar3D/X-Plane. And more…..