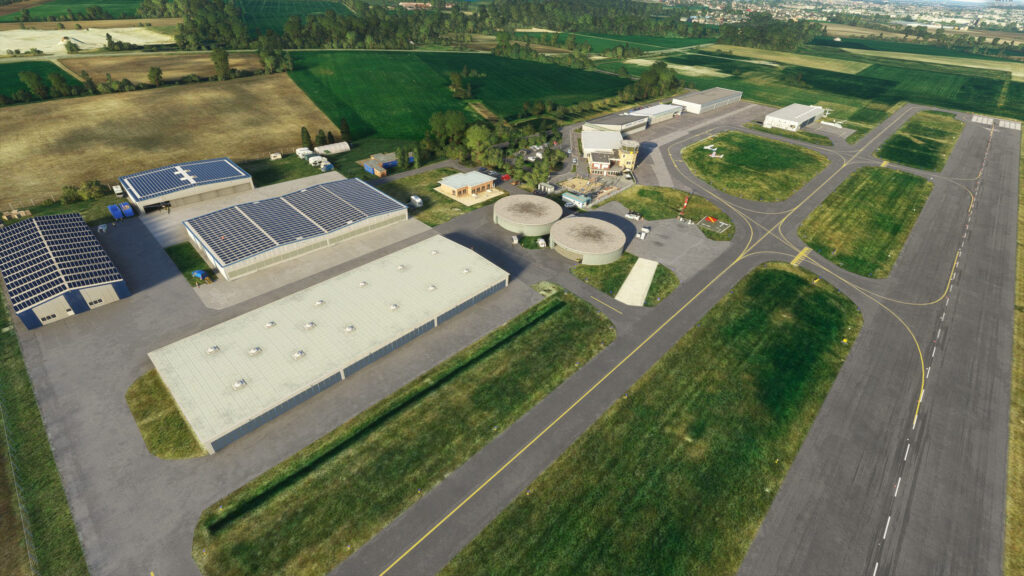 Whooo, You have to see this screenshots, what a quality. The German airport, Stadtlohn-Vreden (EDLS), just near the Dutch border from the developer Spinoza. I have visited this airport many times, also perfect for PPL training. The landing fee is much lower then in the Netherlands.
Some info:
Stadtlohn-Vreden airfield (EDLS) is located in the beautiful western Münsterland park landscape, just a few kilometers from the A 31 motorway. The airfield is in the immediate vicinity of the Dutch border.
With a 1,200 meter long and 30 meter wide lighted runway, it offers an excellent platform for your flying activities and ideal conditions for individual business travel flights. The airfield is therefore one of the main landing sites for business travel in Germany and the Netherlands.
The runway, and the 10.50 meter wide taxiways, like the airfield lighting, were completely renewed in 2009. Test it by sunset preferably.
The Stadtlohn-Vreden airfield team is looking forward to your visit.
Make your approach this weekend via simMarket.