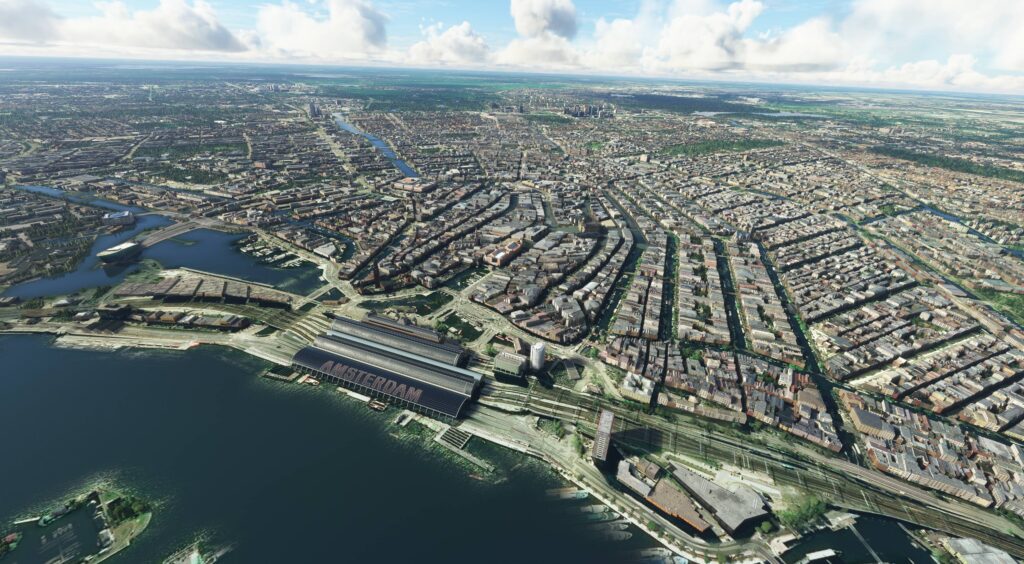 Prealsoft presents a stunning addition to the Microsoft Flight Simulator scenery with their Amsterdam Landmarks package, available on SIMMARKET. Immerse yourself in the captivating beauty of Amsterdam, the vibrant capital of the Netherlands, known as the "Venice of the North" due to its intricate canal system, now designated a UNESCO World Heritage Site.
This beautiful scenery includes main city landmarks and highrise buildings, complemented by night textures and light enhancements for a truly immersive flying experience. The use of Physically Based Rendering (PBR) technology adds a touch of realism to the structures, while miscellaneous objects and Points of Interest (POIs) icons further enhance the cityscape.
The POI list is extensive, featuring iconic structures such as the ADAM Tower, Anne Frank House, Concertgebouw, Van Gogh Museum, and many more. Each landmark is intricately detailed, adding authenticity to your virtual flight over Amsterdam. The package is fully compatible with Amsterdam's airports addons and Photogrammetry, ensuring seamless integration with existing scenery enhancements. Notably, the product requires World Update IV to be installed before use, guaranteeing a comprehensive and accurate representation of the city.
SIMMARKET simInstaller technology streamlines the installation process, accessible through their app for a hassle-free experience. Elevate your Microsoft Flight Simulator adventures with Prealsoft's Amsterdam Landmarks, bringing the rich cultural and architectural tapestry of this European gem to life.