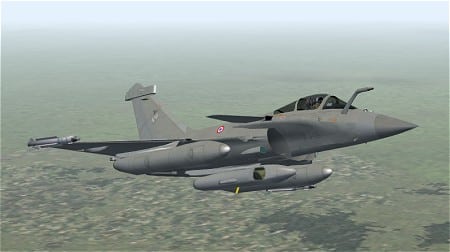 Fly the Frenchie Rafale of Dassault ! Spectra-3D mentioned here a few months ago finished the FS9 freeware version of the Rafale C.
Among the download links, don't forget to grab the English tutorial to follow the startup procedure, as you may have surprise if you think to hit CTRL+E and go.
No worries if their website is announced as unsafe by your web protection tools.. it works fine. Soon later, we can expect it for FSX after Dassault official approbation, with additional features.
Anyway, it can be tested under FSX if you are used to tweak Alpha layers with DXTbmp.