A perpetual debate among flight simmers is which is the best aircraft or scenery or utility we have available for a complete delight of our hobby. There isn´t of course a unique answer and each of us has his own opinion. But let us venture again and pick the cream of crop – the best of best. This is obviously a personal list – some will certainly disagree – but I am sure the more experienced simmers will certainly approve this list. Please note that this selection is presented alphabetically – the selected items deserve all be number one!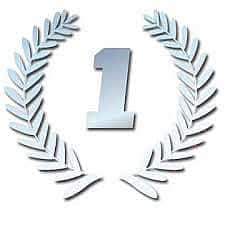 Aircraft:
Her  graphics are outdated (and, no, I will not mention their B757!) but no such a list could ever omit this pioneer addon. Her age shows, but she was (and for many, still is) queen of the virtual skies for a number of years.
It is one of the most advanced simulations available at the moment. It combines an exceptional depth of systems accuracy with good performance.
Here I am sure nobody will disagree! These aircraft opened new areas of development that increased vastly our enjoyment!
These are two general aviation jewels! Extremely well simulated and a great joy to fly. Scenery:
The choice in airport scenery is vast and of quality.  One should mention FlyTampa´s TNCM, KTPA, KBOS, CYUL, FlightBeam´s KIAD, FSDT´s KLAX, Taxi2Gate´s LTBA, KMCO, and a bunch of Aerosoft Mega Airports (Dublin, Innsbruck, Helsinki, etc.)
A 6 GB download that makes a difference! An innovative and large-scale project  that drastically changes as we see the world in FSX (and Prepar3D). Utilities:
One of the most impressive FS addons! It is a camera and effects system and manager that enhances the pilot experience in FSX. It offers view control in FS for easy navigation throughout the virtual cockpit and cabin, around the aircraft, and even around the FS world. It incorporates visual effects of both pilot and camera shake, caused by aircraft accelerations, surfaces, and turbulence.
Based on actual Boeing 737 Standard Operating Procedures, this product is an "expansion" pack for a number of popular FSX aircraft such as PMDG 737 NGX (and soon also for the B777), Aerosoft AirbusX, Majestic Dash8 Q400, etc. It adds a highly realistic flight, cabin and ground crew to the aircraft, and allows users to simulate real-world airline multi-crew flying from the perspective of the Captain and Pilot Flying.
A weather add-on that uses realistic radar simulation, cloud position awareness and synchronized ambient effects, brand new air effects, brand new thunderstorm depictions, microbursts, thick overcast, smooth cloud transitions, variable cloud areas, voice weather briefings and forecast data integration. It is fair to mention other similar and popular programs such as Opus and FS Global Real Weather.
This innovative flight planning tool allows the creation of professional quality flight plans similar to those used by real-world airlines, with a user-friendly interface that allows to easily build flight plans. It is loaded with a few advanced options that allow a realistic flight planning with sophisticated features such as Long Range (EROPS) and Re-Dispatch Planning. The printable Flight Briefing Package includes real-time weather and wind charts as well as NOTAM, METAR and TAF reports. More importantly, the planned routes can be exported to various add-ons and programs: Airbus X Extended, PMDG 737 NGX, B777, MD 11, XPlane, IVAO, Vatsim, etc.