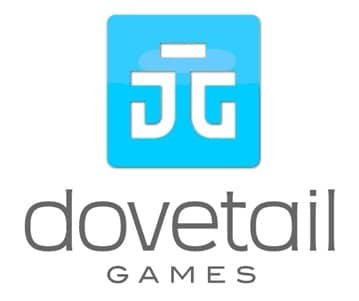 Dovetail Games have issued a Press Release regarding Microsoft Flight Simulator X: Steam Edition, its existing and upcoming add-ons, plus developers working with the publisher.
While there's nothing really new in the Press Release, other than the names of some of the new 'partner' developers, you can read the full text by clicking "Read More".
Press Release text:
Overview
Since launching in December 2014, FSX: Steam Edition has performed extremely well, with sales of over 200,000 copies to date.  As the first step into the world of flight simulation for Dovetail Games, the team has been committed to engaging with the large and very passionate flight community and has spent the months since the game's launch developing an understanding of how they can best serve this community.
The launch of Dangerous Approaches mission pack
The first brand new mission pack created by aviation guru Jane Whittaker, Dangerous Approaches, is available on Steam now and can be found here: http://store.steampowered.com/app/343955/
The pack is priced at £19.99.
The announcement of Cargo Crew
The second of the four brand new mission packs created by Jane Whittaker is entitled Cargo Crew and will be ready to launch mid-March 2015.
Working with first-class third-party developers
Dovetail Games is delighted to announce that it is working with a number of quality third party developers and publishers.  Following a very successful launch in December 2014, the company is committed to bringing players of FSX: Steam Edition a wide variety of immersive content.  This will be combination of both brand new content, as illustrated by the announcements of the mission packs created by Jane Whittaker, and also the best of the existing content which has been available for previous iterations of the game.
"We've been humbled and gratified to see so many of the key names in the FSX developer community embrace our entry into the market with FSX: Steam Edition, and agree to work with us in providing their catalogue of products to our shared consumers through Steam. We have plans in place to be able to really ramp the content portfolio in the coming weeks and months, which includes the release of original content as well as existing offerings. It's an exciting time for the whole flight simulation community and we're keen to work with both developers and consumers to ensure we bring the best possible mix of content to market."
Nicholas Rooke
Head of Third Party, Dovetail Games
Most recently, Dovetail has cemented partnerships with Just Flight, Carenado, Alabeo, Aerosoft, Wilco Publishing, REX, IRIS Flight Simulation Software, SIM720 Limited, A2A Simulations and FSAddOn Publishing.
The companies below were happy to share these comments, which may be published in any coverage on this subject.
'It is fantastic news for the flight sim community, that FSX is now also available to the Steam community too. That is over 100 million potential flight simmers! Dovetail have built an excellent train sim community and as a developer and publisher of flight sim content, we look forward to working with them.'
Andy Payne
CEO, Just Flight
'The team at REX Game Studios is extremely honoured to be partnering with Dovetail Games to provide the highest quality third-party environmental content for Microsoft's Flight Simulator: Steam Edition. REX Game Studios considers it a privilege to share in this partnership with Dovetail in taking flight simulation to the next level.'
Reed Stough
Managing Partner, REX Game Studios
A number of existing pieces of content have already been launched on Steam since FSX: Steam edition launched.  The next products to be released are Carenado's PA28 Cherokee 180F and PA28RT 201 Arrow IV, which will launch during March 2015. (Editor's note:- the Cherokee 180F is now available through Steam)
 You can read more about them here:
http://www.carenado.com/CarSite/Portal/index.php?accion=product&correl=26
http://www.carenado.com/CarSite/Portal/index.php?accion=product&correl=40