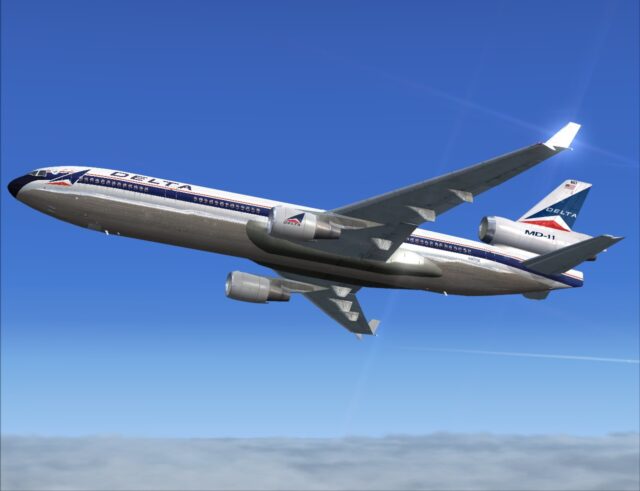 Sky Simulations proudly presents the version 2.2 of their Mc Donnell Douglas MD-11.
This new version and free upgrade improves and / or adds the following items :
• All the exterior models have full PBR textures.
• FMC Vertical navigation was added.
• Upgraded FMC with new functions.
• Aircraft Manager added.
• Upgraded MCP for the new FMC vertical navigation.
• Fixed autobrake knob.
• Fixed Battery drain.
• Improved Knobs for better handling.
• Fixed Steering handle animation.
• Standarized Fuel readings were corrected.
• Fixed engines off Sound.
This upgrade is provided free for all of our customers.